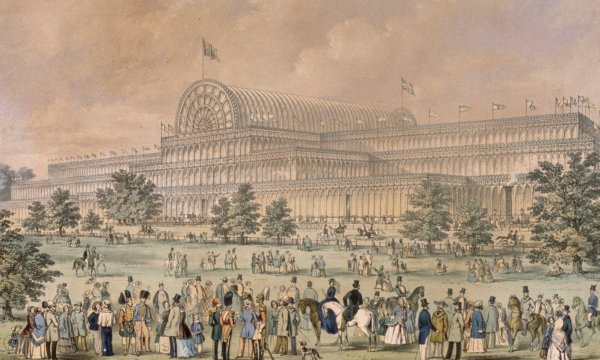 The Great Exhibition of 1851 was held in London inside an enormous structure of iron and glass known as the Crystal Palace. In five months, from May to October 1851, six million visitors thronged the gigantic trade show, marveling over the latest technology as well as displays of artifacts from around the world.
In modern times, the Great Exhibition is a symbol of the Victorian Age, and its thick catalogue, illustrated with steel engravings, is a primary source for High Victorian design. A memorial to the exhibition, crowned with a statue of Prince Albert, is located behind the Royal Albert Hall.
The Crystal Palace burned down 1936.