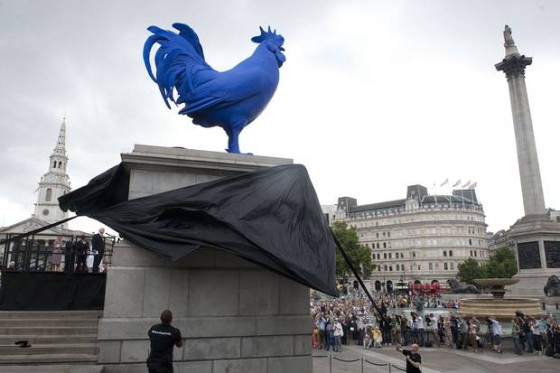 The empty Fourth Plinth has been home to some rather interested art installations in recent years. The latest just unveiled today is no exception.
It's a giant blue cockerel (that's Rooster in American-speak).
It certainly is… interesting.
It will be in place and photobombing your tourist photos for the next 18 months.
I much preferred the model of the HMS Victory, which is now on display outside the National Maritime Museum in Greenwich.