A bit of Covent Garden appears to have broken off and lifted into the air, creating an amazing optical illusion.
The installation, named Take my Lightning but Don't steal my Thunder, was created by the artist Alex Chinneck, who is well known for creating optical illusions.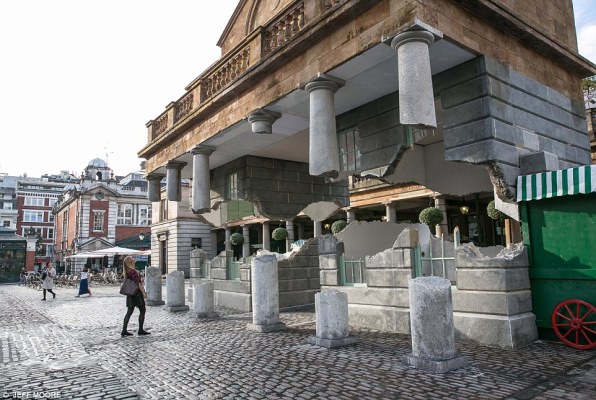 The 12-meter-long sculpture has been made from a steel frame and a type of expanded polystyrene called filcor. It is understood to have taken 500 hours to paint using special digital techniques and was designed to resemble the existing architecture in the area. The structure itself has been going up since the weekend using cranes, a number of trucks and cherry pickers.
The installation has been modeled on the original architecture of the 184-year old Market Building and will take residence on the East Piazza until Friday 24th October.
Here's a video about it: