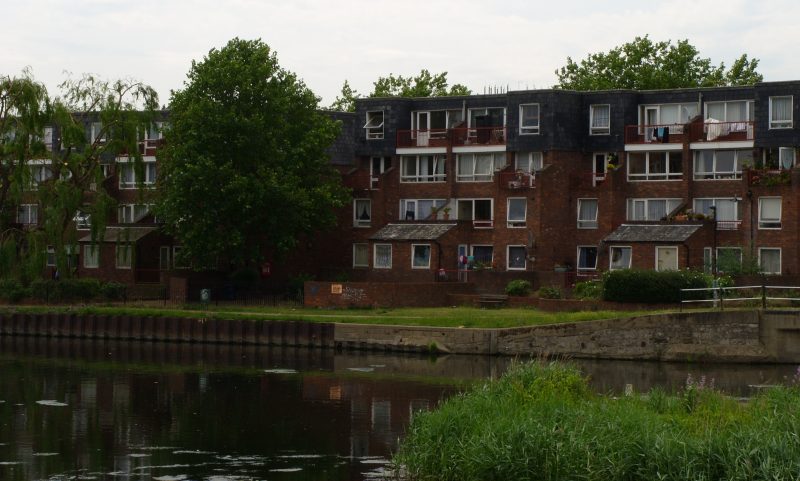 Also referred to Social Housing or Council Housing, public housing has long been an issue of greater interest in the United Kingdom and especially in the capital city of London.  Prior to the Victorian era, the government had never thought to provide housing to lower-income citizens.  Prior to this, the need for housing fell on the Church or private entities.  Since the 10th Century, Christian or charity groups had operated almshouses meant to care for the poor, old, or infirm, providing care, jobs, and a roof over their heads.  Starting in the 14th Century, workhouses began as places to provide jobs and housing to the unemployed and by the 17th Century, as each parish became responsible for caring for this population, giving tax breaks to workhouses was seen as a popular way to meet this need.  However, by the 19th Century, many workhouses had fallen under bad management and perpetuated terrible conditions for those who were sent there.  Author Charles Dickens spent part of his childhood in a workhouse after his father was sent to debtors' prison and his novels decry the abject misery that permeated them.
Prior to the British government taking any action, the Metropolitan Association for Improving the Dwellings of the Industrious Classes built tenements in several parts of London in the 1870s and 1880s, but there was no push from the municipal councils to build affordable homes and flats.  Prince Albert was a leading voice in providing housing for the working classes, and under his urging, a Royal Commission formed that led to the Housing for the Working Classes Act of 1890, empowering local councils to condemn slum properties, acquire them, and build new housing.  The London County Council took advantage of the new law to construct tenements that became known as the Boundary Estate in Shoreditch in 1900.  Additions to the 1890 act expanded the power to all local councils.
World War I proved to be a strong motivator for the British Government to get more involved in ensuring everyone had adequate housing after the Army reported that many recruits from urban areas often suffered from poor physical conditions.  The government then required local councils to provide public housing under the campaign of "Homes for Heroes" to benefit returning soldiers and provided subsidies to local councils to further the scheme.  The London County Council made eager use of the funds to construct several housing estates in the outer boroughs of London from Becontree to Bellingham.  In total, the LCC constructed eight "cottage estates" in the Interwar period.
The aftermath of World War II furthered the desire to construct public housing, in part because the London Blitz destroyed roughly 1.2 million homes in London.  The post-war Labour government passed several acts that furthered the ability of local councils to construct new housing estates.  London's first high-rise council estate, Churchill Gardens, was constructed starting in 1946 in Pimlico, Westminster.  After the Conservatives returned to power in 1951, they turned the focus of rebuilding more to low-income housing.  High-rise tower blocks became more the norm from that point-onwards and often in a Brutalist architectural style.   These estates included the likes of Barbican, Trellick Tower, Keeling House, Sevill House.  Some of the tower blocks proved to be extremely hazardous for their residents in later decades as the failure to update buildings to code led to tragic losses of life in fires at Lakanal House in 2009 and Grenfell Tower in 2017.
By the 1970s, local councils in London focused more on repairing the aging estates and tower blocks than building new housing.  The Conservatives in 1980 passed the Housing Act 1980 to promote the "Right to Buy" program under Prime Minister Margaret Thatcher.  Under this program, tenants in a Council House were able to purchase their home at a substantial discount, which has been modified under successive Labour and Conservative governments in the decades since.  This program has fallen under criticism for selling off public housing while no new housing was being built for lower-income persons who could not afford to buy their house even with the reduced price.
Recent years, however, have seen renewed interest in affordable housing.  London Councils have built over 2,000 new homes since 2012, though unlike the housing estates of old, the councils have had to make these buildings a mixture of public housing and private flats in order to subsidize their construction.  However, their remains a push for more low-income housing as rents and housing prices continue to rise even in the era of Coronavirus, with London Mayor Sadiq Khan and local councillors pushing for more places that London's working classes can call home.