1.     Clement Attlee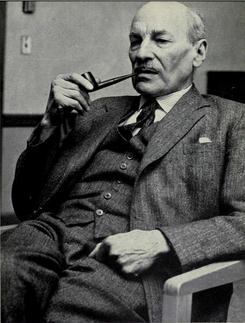 Attlee is arguably Wandsworth's most famous son – as the NHS was created during his reign as prime minister from 1945 to 1951 he has certainly had a profound influence on the life of the borough. The former Labour Party leader was born in Putney in January 1883 and grew up in a house in Portinscale Road. A green plaque marks the spot where Attlee lived and honours the life of a man who helped mastermind the welfare state. In 2004 a MORI poll of 139 academics concluded that Attlee was the greatest British prime minister of the 20th century. The boy from Wandsworth did well.
2.   Tony Blair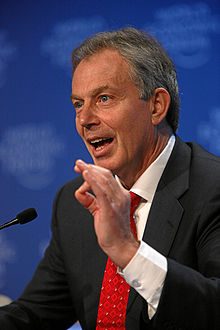 Tony Blair is another former Labour prime minister with a Wandsworth connection. Blair shared a flat on Bramford Road, Wandsworth with a friend called Charlie Falconer when the chums were young barristers in the 1970s. Blair and Falconer must have got on famously as the Prime Minister later made his friend Lord Chancellor and put him in charge of the Millenium Dome – an appointment which resulted in Falconer being dubbed 'Dome Secretary'.
3.   Margaret Rutherford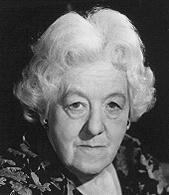 Stage and screen actress Margaret Rutherford was born in Balham, a neighbourhood in the borough of Wandsworth, in 1892. Despite appearing in acclaimed film adaptations of Blithe Spirit and The Importance of Being Earnest, she is probably most famous for playing the role of Miss Marple in the 1960s films based on Agatha Christie's novels. The actress has had an area of Balham named after her – Margaret Rutherford Place – a fitting tribute to this doyen of post-war British films.
4.   Thomas Hardy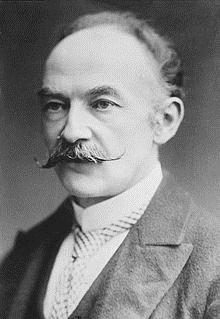 In 1878, when he was 38, this great British novelist and poet settled in Wandsworth; in the same year 'The Return of the Native' was published. Hardy spent much of his early days in Wandsworth travelling the short distance to the British Museum to gather research used in his book 'The Trumpet Major'.
5.    Pete Townshend of The Who
Pete Townshend
Quintessential British rock band The Who recorded their classic album Quadrophenia at Wandsworth's Ramport Studios in 1973. The studio was created by the band earlier in this decade when they sound-proofed a church in the area. Local legend has it that Who guitarist Pete Townshend met the mod pictured riding a scooter on Quadrophenia's inner sleeve when he popped out for a packet of cigarettes during a break in recording. Other musicians to have walked through Rampart's doorway include Thin Lizzy and the Sex Pistols. The studio is now Battersea Fields Medical Practice.
6.   Jack Dee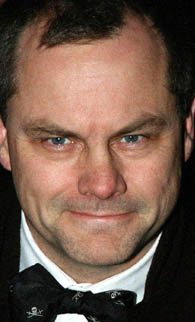 While most of the other celebrities on this list were merely born in Wandsworth or lived there briefly, comedian Jack Dee is living proof that some stars like Wandsworth so much that they never want to leave. Dee lives with his wife and children near Wandsworth Common – a place where he can frequently be spotted walking his dog. If you see Jack on the common I'm sure he'd appreciate a cheery wave!