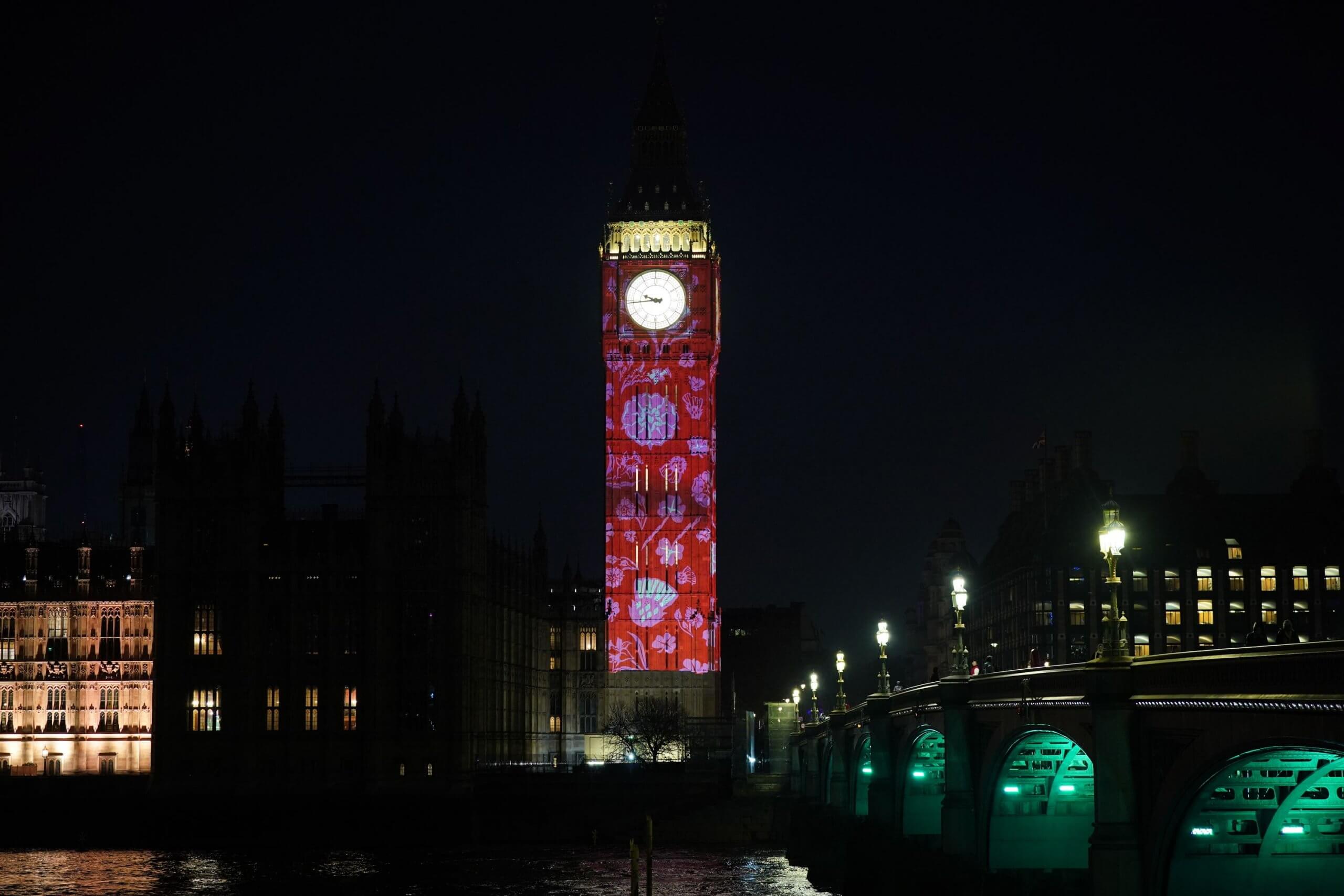 Elizabeth Tower and Big Ben will be lit up with a series of projections to mark the King's coronation.
Images of the national flowers of all four home nations – a rose, thistle, daffodil and shamrock – will be projected on to the London landmark in red, white and blue, the colors of the Union Flag.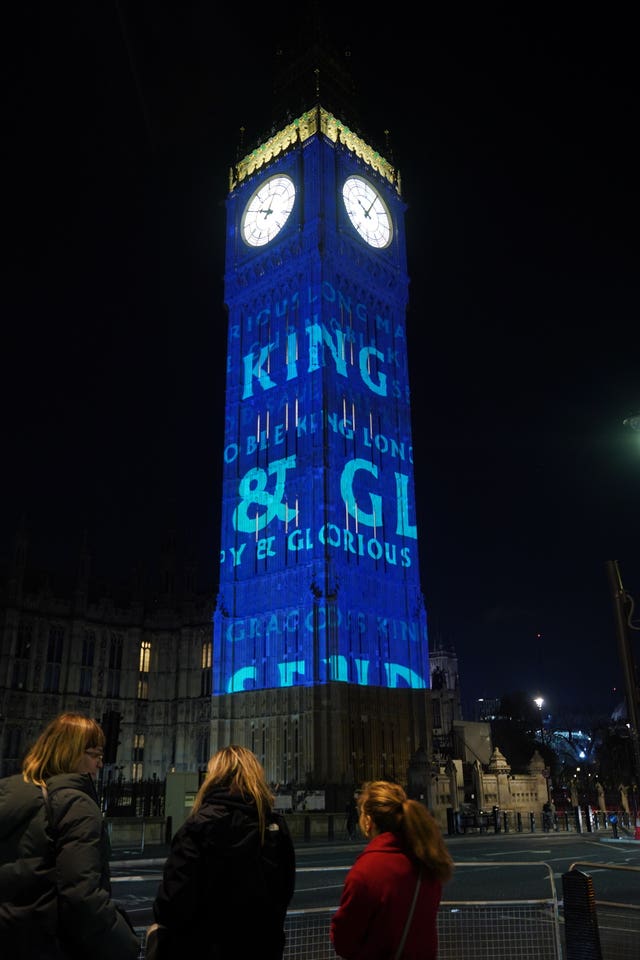 The words of the national anthem, God Save the King, will then appear across the tower before the projection culminates with the coronation emblem, designed by Sir Jony Ive, a British product designer and chancellor of the Royal College of Art.
A rehearsal took place on Wednesday evening, with projections due every night from Thursday to Sunday at around 8.30pm until 11pm.