Here is the image a kid growing up in America has of the royal family: they are awesome. They rule a country that once ruled much of the known world. Everyone loves them. They frequently ride around in carriages wearing tiaras, bestowing kisses on babies and appearing unquestionably regal on the balconies of their numerous palaces. America has sort of an obsession with the royals that's halfway between longing for an imaginary past and reflection on how great it is not to have a monarchy. Kind of like, yeah, it's great to vote and not have the pomp and circumstance, but maybe we really want the pomp and circumstance.
The reality of the monarchy in Britain, though, is much more conflicted. I've read and heard quite  a few times that people don't like the monarchy's income, excessive use of national funds, and general existence. The current ruling family, the House of Windsor, only acquired that very English name in 1917, when George V of the House of Saxe-Coburg and Gotha changed it in response to anti-German sentiment; this was the first step in admitting the coming century would have problems.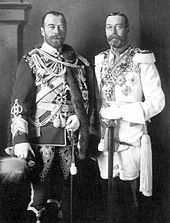 Honor to the monarchy was strong, even when Edward VIII abdicated in 1936: 61% of the country thought he should be invited back to live in England with his twice-divorced American wife. However, this loyalty dropped as the century progressed — by 1990, 49% of the country thought there would no longer be a monarchy in 100 years. People were calling for a republic, for less spending, for less protocol. Then, over the next two decades, things changed. Maybe it was Diana's death or the coming of age of William and Harry, but that figured has dropped to 24% as of 2006, and 70% of 18-24 year olds would keep the monarchy in place. I've still heard plenty of anti-monarchy statements — nothing like the serious anti-monarchists, but snide comments about how silly it is to be obsessed with the royals, how there's too much frippery, how it's really excessive to charge £16 to get into Buckingham Palace. But when the royal wedding came about, everything changed.
Suddenly, the country became charged with excitement. Let's face it: everyone loves weddings. Even the people who were generally unhappy with the monarchy seemed okay with it, and Will and Kate did try to curb expenses to some degree. London's Evening Standard devoted the majority of the paper to the wedding for three days prior to the event. There was an entire article on how nobody knew the designer of Kate's dress! The country was buzzing. The best came on Thursday, when I saw these lovely ladies near Russell Square:
They came come down from "the North" and were disappointed that not many other people were dressed up – turns out they were just in the wrong area! In my 10-minute walk to Covent Garden, I saw the following two pieces of wedding advertising: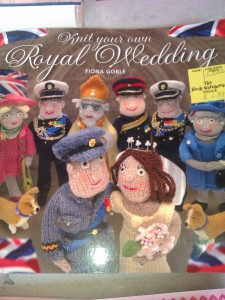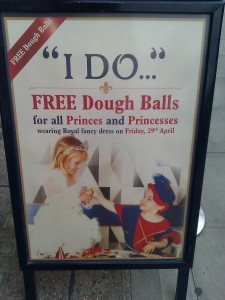 As I approached Covent Garden, I saw more and more people dressed up. I didn't make it all the way to the Palace as I don't like crowds, but it was much more exciting than I expected. I saw on TV that people were camping out in Hyde Park and Pall Mall to catch a glimpse.
I must admit that I have been privy to another royal wedding. I was in Stockholm last summer when Crown Princess Victoria married her trainer Daniel Westling in a traditional but very relaxed wedding. Stockholm had posters advertising it as "the city of love" and handed out flyers inviting everyone to the wedding parade. (I was a bit upset that some of the palaces were closed to tourists as royal guests were staying there!) It was lovely and very calm. I guess it's different, though, when you're the Duke of Cambridge, grandson of the Queen of England PLUS sixteen sovereign states and figurehead of 54 Commonwealth nations. (Did you know one of her titles is Queen of Canada? I didn't.) Part of the excitement was buoyed by the fact that the now-Princess Catherine is living every little girl's dream. Apparently she has been told she can never wear jeans again, but that's a small price to pay.
I will also admit that I missed the wedding. I slept through the whole thing. I caught the instant replays, part of the carriage ride, and the kisses. It was absolutely adorable. I was expecting the city to be a zoo and had planned to stay home accordingly. Watching it televised, though, and hearing the Battle of Britain flyover out my window as I saw them on TV — it changed me. I decided to dress up and go out. There were street parties all over the city, nay, the country! Council restrictions and fees had been suspended in favor of a day of public merriment and celebration. People were wearing their finest and their British-est: fashion right now is trending toward the 40s and 50s, very fitting for this occasion as Elizabeth II was married in 1947 and crowned in 1952. Editorials made a big deal out of how the wedding was harking back to that time rather than to the wedding of  Charles and Diana. The point was to do it simply, and well, classically, in fact — not with all the frippery and floofiness of the 1980s.
And the dress! Oh, the dress! Opinions here are divided between saying it's too classic and saying it's perfect — not bad for something kept under wraps til the last minute. (My opinion: lovely but not overly stunning. Perfect for the occasion and the message.) I went out with some friends this Friday and we were still talking about the dress (and, of course, about Beatrice and Eugenie's horrific "pretzel" hats).
The closest I've come to this sort of mass excitement in the U.S. was when I supported a certain political candidate in 2008 and attended an incredibly joyous election-night event. Strangers were hugging, we were all singing, and joy was in the air. But there were still mixed feelings: fear for the future, worry about the reality of some promises, fear for said candidate's safety. But none of these fears were present in Britain — or the world — on April 29th. Two billion people watched the wedding televised. Let me restate: one-third of the world's population watched the wedding. Nothing in America can call up that much worldwide attention, let alone good will and happiness. I walked home with a lightness in my step: that many people care enough about two people they've never met to hold parties worldwide. Maybe it is silly to care so much. But it brought some happiness to 2 billion people, and that's always, always necessary. The pomp and circumstance is worth it.