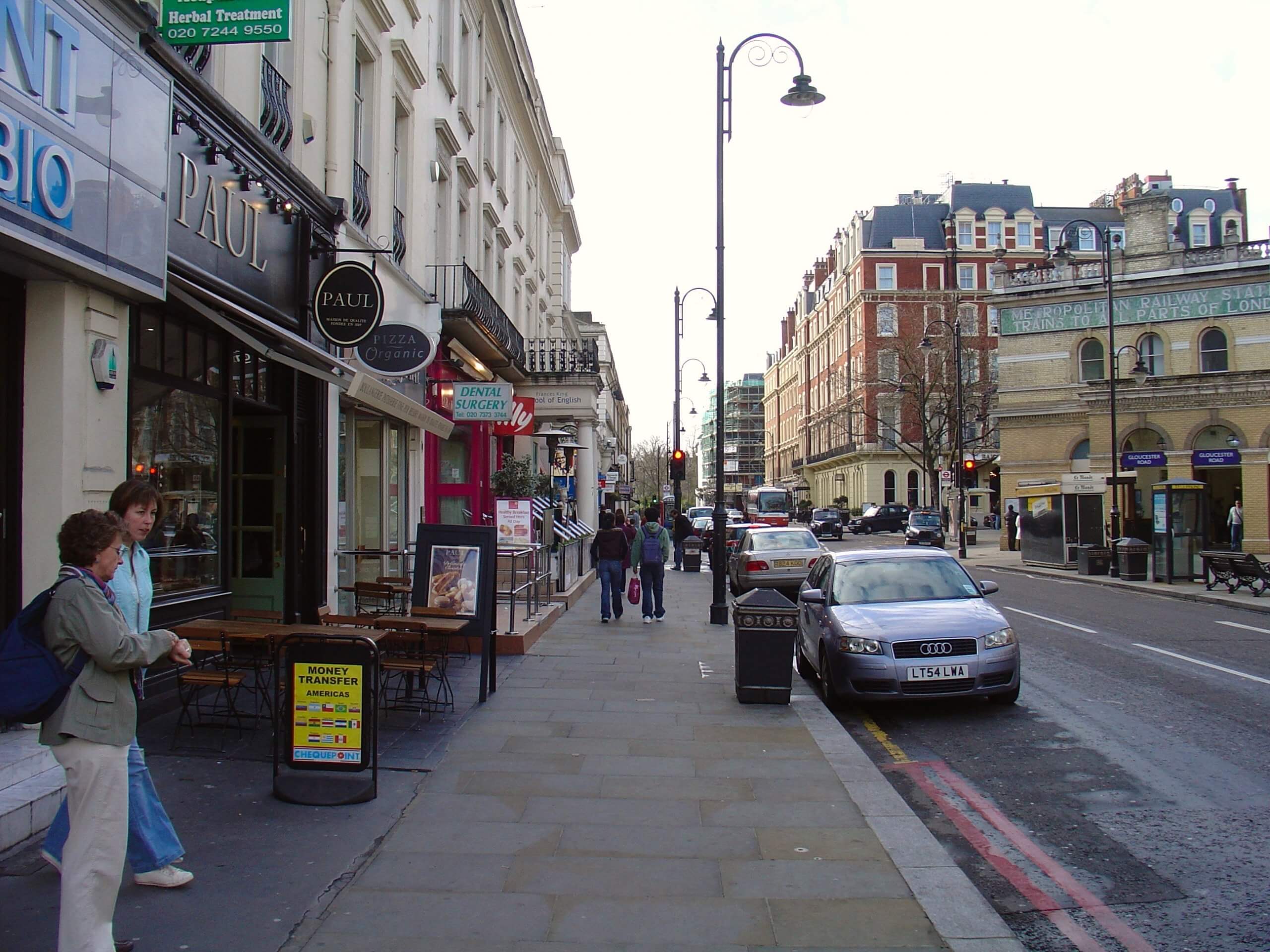 Editor's Note: These memories are from the early 2000s.
I don't know about you, but the first thing I want to do when I arrive in London, is to get out of the bloody airport as quickly as possible.
And eat.
I'm always starving by the time we get through customs on arrival in the UK. The dinner served on the flight over is usually not very good or very filling. The 'breakfast' even less so. So, by the time we get into central London, I need to eat.
Not only because I'm hungry.
But because I usually get very hangry if I don't eat after I've been exhausted for several hours.
So, finding a good place to eat breakfast upon arrival in London has been something that was very important to me. And for many years, that place was located directly across from Gloucester Road Tube Station. Oddly, I don't remember what it was called, I only knew that it existed, it was easy to get too, and the food was delicious.
We stayed in that neighborhood a lot in our early travel days in London, the hotels around there were nice enough and cheap enough on those early trips. So, once we'd checked into our hotel, the first thing we'd do was head over to this cafe and have a nice hearty breakfast.
My favorite thing was their orange juice. Rather than just pour it out of a jug, they had the most marvellous Rube Goldberg-esque machine that you dumped a bunch of oranges into, then you could watch as it skinned and crushed them into the most delicious orange juice I've ever had. Really, I just kept going back for the orange juice.
I still have not had better orange juice than produced by this machine. I've even considered buying a similar machine but was put off when I realized they cost several thousand dollars.
Sadly, with all things London, this lovely cafe is no longer there. We have lots of good memories – from going as poor students, to going with our kids when they were very young. So many good breakfasts, so many good memories.
That's all that remains.
My quest for perfect orange juice continues.