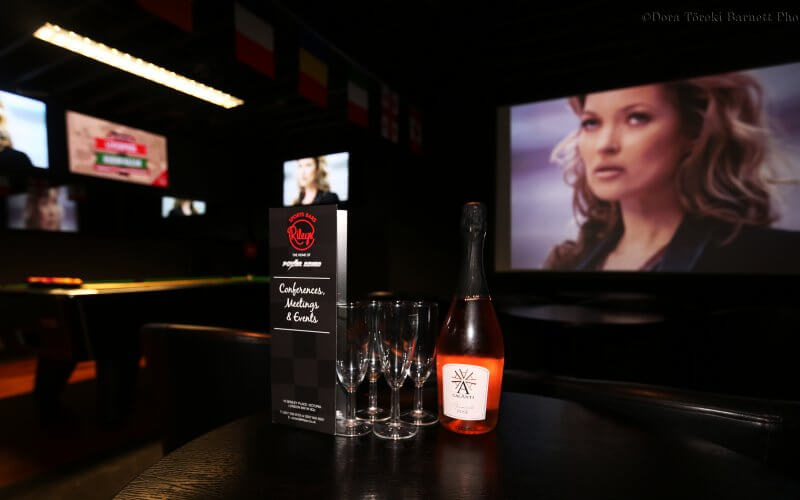 If you can't be at the game, sometimes the best you can hope for is a good place to watch it.  In London, many of the city's sports pubs rise to the occasion, not only providing good beer, tasty food, and fun entertainments, they also jam pack the place with television screens of all sizes.  Some sports pubs even go out of their way to make sure they show a variety of sports from all over the world instead of just proper football, cricket, tennis, golf, and rugby.  We've identified five great places throughout London where you can see a good match or just about any sport you want.  Let us know your favorite sports pubs and places to watch a game in the comments.
Bar Kick
Bar Kick is a great place to go if you want to watch or play some football (the latter being the tabletop variety).  There are several large flatscreen TVs throughout the bar, and the webpage keeps track of which upcoming matches are going to be available to watch.  They'll show just about anything, including football from Formula 1 to Major League Baseball.  Bar Kick also has food options that go beyond what you might expect for a sports bar for burgers, chicken sandwiches, and even a variety of halloumi cheese dishes.
Belushi's
Belushi's is a European chain with six pubs in London, giving you plenty of options and mixes a raucous nightlife with the desire for sports.  Of course, if you're really wanting to go for sport, you'll want to head for the London Bridge location, which features The Dugout, the chain's dedicated sports bar.  The booths all have televisions to catch your favorite match, or you can reserve one of the "caves," which are semi-private rooms that will feel like the coolest living rooms ever.  They also have their own beer—The Dugout Grand Slam.
Famous 3 Kings
Famous 3 Kings is a pub you go to if you're main interest is in watching real football, though they also occasionally show some rugby and NFL.  No matter where in the world the match is being played, Famous 3 Kings is likely to have it on one of their numerous television screens.  They have so many that the boots even have them built into the walls so you can get up close and personal with your favorite team.  There's an amazing selection of beer and food here, with the bar snacks and meals being a perfect mixture of English and American favorites.
Rileys Sports Bar Victoria
Rileys is a chain of sports bars that can be found throughout the United Kingdom, and while it used to have a couple of spots in London, now only the pub in Victoria remains.  Besides a number of TVs showing a variety of sports, the main attraction to Rileys is that you can also find darts, snooker tables, and both English and American billiards here.  All of this is spread out over two floors, and while you watch, you can be treated to a great beer selection and a food menu that wouldn't be out of place in an American sports bar.  The bar is in the process of remodeling, so you can expect a fresh experience on your next visit.
Greenwood
Greenwood bills itself as *the* sports bar for Victoria, and its second floor is a dedicated sports lounge with more screens than anywhere else, thanks to the giant video wall.  As such, you can watch just about anything you want there, from Premier League football to the NFL.  Even if you're not there for sport, there are plenty of booths and tables on the first floor away from all the televisions.  Aesthetically, this is seriously one of the most upscale and beautiful sports bars you'll find in the city, with a steampunk vibe.