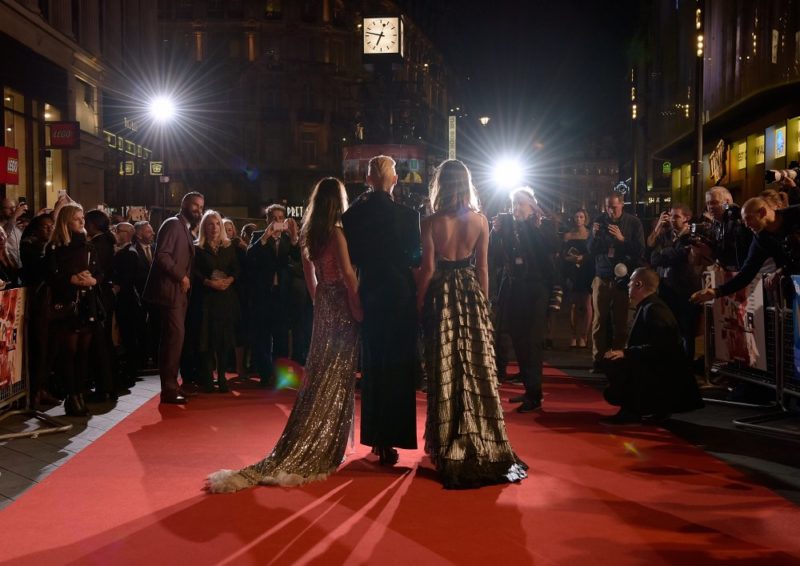 The spookiest month of the year is upon us and that brings with it a number of Halloween and fall-related events to Greater London.  However, if you don't feel up for the festivities, you can get into costume for other reasons, experience art and literature, or celebrate other cultures.  We've found five different activities going on in London during the month of October that should please anyone.  Let us know what some of your favorite London October events are in the comments.
London MCM Comic-Con
London's biggest convention devoted to all things geek is so large it actually takes place twice per year.  There's a good chance that whatever you're into in sci-fi, comics, fantasy, or anything considered nerdy, you're likely to find your interest here.  The fall convention will be October 25 – 27 and will be full of celebrity guests, panels, and fans dressed up on costume for everything from Game of Thrones to Doctor Who.  You don't have to dress up yourself, of course, but it's certainly encouraged and will help get into the spirit of things.
London Literature Festival
Bibliophiles won't want to miss the city's biggest celebration of stories, poems, essays, and more with the London Literature Festival.  The festival goes for eleven days at Southbank Center from October 17 to 27 with a host of authors, poets, speakers, and workshops on a number of subjects.  This year's guests include Elizabeth Day, Heather Morris, Nikki Giovanni, Fatima Bhutto, and even Star Wars' Anthony Daniels.  It doesn't matter whether you just enjoy reading or want to become a published writer yourself, the London Literature Festival presents the best opportunity to immerse yourself in the written word.
Frieze London
Frieze is the only international event on this list, an art festival that takes place in New York, Los Angeles, and London every year.  The galleries that open up around Regent's Park for the festival let visitors browse, view, and even buy some of the world's best art.  There are two different parts of the festival that go on simultaneously:  Frieze London focuses more on contemporary art, while Frieze Masters is dedicated to classic works.  There's guaranteed to be art for everyone to enjoy at Frieze London and it may inspire you to check out even more art from the National Gallery, the National Portrait Gallery, and other great art museums around the city.
BFI Film Festival
After literature and art, you may want to take in a film or two, and the BFI Film Festival is the biggest in London.  Hosted at BFI Southbank from October 2 to 13, the festival is a chance to see some of the year's biggest movies as well as the world's biggest stars.  Additionally, festival-goers can attend a number of lectures about film craft, Q&As with actors and directors, and also masterclasses to learn more movie-making.  The event is a film lover's paradise and certainly not to be missed.
London Day of the Dead
Known as Dia de los Muertos in Spanish, London puts on its own Day of the Dead festivities to celebrate the lives and memories of those who have passed on.  The Mexican Embassy organizes the event every year as a way of sharing the country's culture with Londoners and includes a parade, a carnival party, and craft classes that involve making everything from decorating traditional sugar skulls to painting masks.  It's one of the best opportunities to learn about Mexican culture in the form of one of its biggest holidays, so make sure to check out what events will be taking place this year.