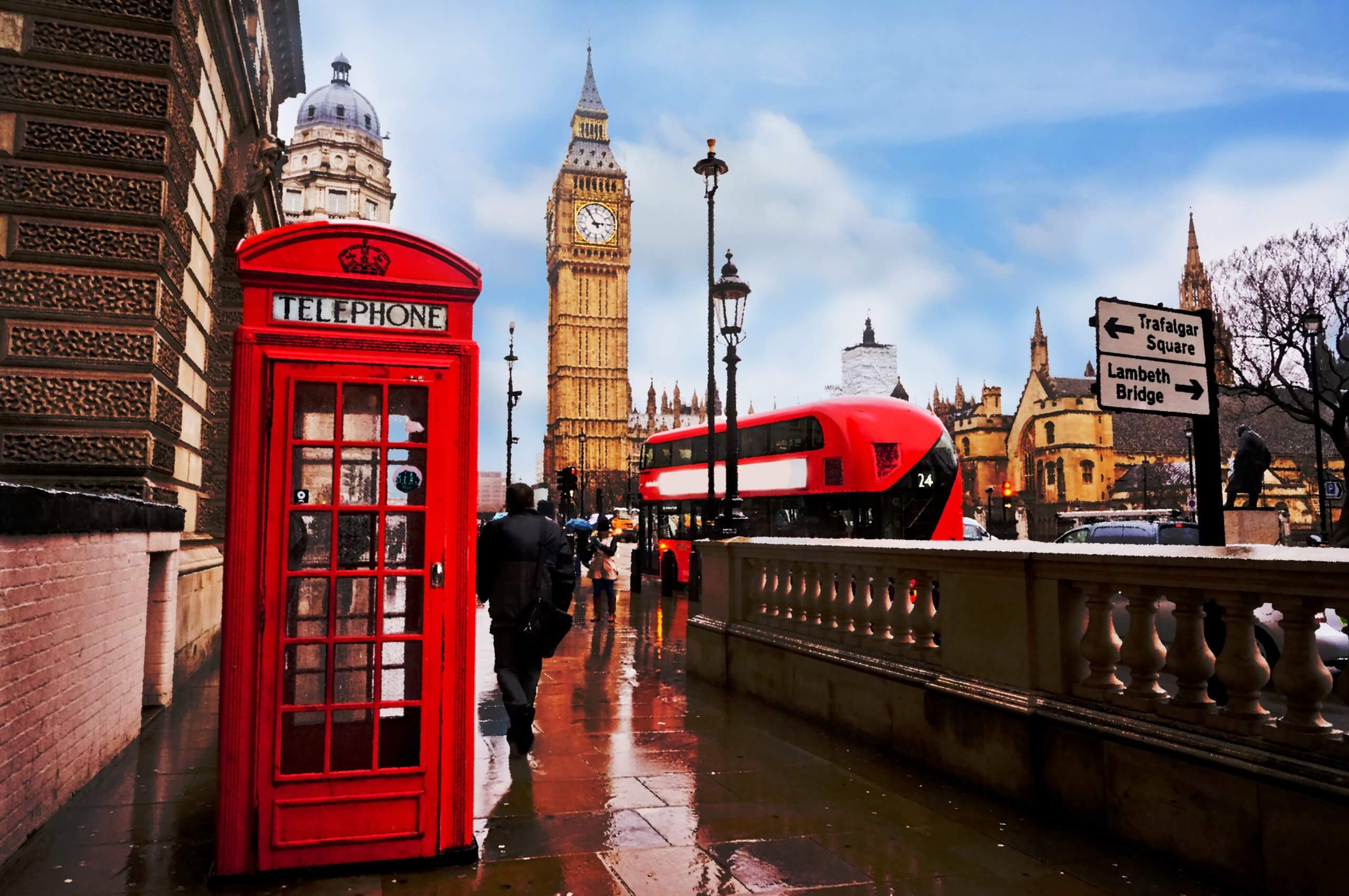 Trying to figure out what you need to pack before a trip can always be a struggle.  Sometimes that also means figuring out what you need to buy before you leave.  Do you need toiletries that'll get past TSA?  Should you buy those theater tickets before trying to hit the West End?  There can be a lot of decisions to make when it comes to answering these questions, and we're here to provide you with a guide to five things you should absolutely buy before you visit London.  If there's something important that you think we left out, you can share that with us in the comments.
Umbrella/Travel Raincoat
One of the unfortunately true stereotypes about London is the weather.  You can just about always expect rain on at least one day of your trip, so the best thing to buy is some protection against the elements.  To that purpose, we recommend packing a smaller travel umbrella or getting a travel raincoat.  Both are easy to pack and carry with you in a backpack, especially a travel raincoat that can easily fit back into the small sack that comes with it. 
Power Plug Adapter
A power plug adapter is a necessity for any trip outside of North America.  You may notice that the power plugs in the UK look quite a bit different from our own, with three very large holes for appliances.  There are any number of adapters out there on the market that can help make sure any electronics or appliances you bring with you will stay powered up, whether you opt for a standard US-UK adapter or buy one that's more versatile for further trips abroad.  Whatever else you buy before you head outside the United States, we can assure you that this absolutely needs to be on your list.
Reusable Water Bottle
Staying hydrated is key to having a good time when you're traveling, and the city of London certainly helps by placing water refill stations throughout the city.  Refill London is part of London Mayor Sadiq Kahn's efforts to reduce plastics used within the city and comes with an app that will show you where you can find more than 4,000 refill stations throughout London.  Needless to say, whether you bring a reusable bottle with you or buy one during your trip, you will have plenty of opportunities to use it. 
Visitor Oyster Card
Most Londoners have an Oyster card to get around on London's transport system, which is one of the best in the world between the busses, London Underground, DLR, and the new Elizabeth Line.  Of course, a normal Oyster card can be a bit pricey for tourists, so Transport for London offers the Visitor Oyster Card instead.  The Visitor Oyster Card is more of a pay-as-you-go system, so you can put money on it based on how much you plan to use city transportation.  The card starts you off with a credit based on the length of your stay, and you can add to it for more days or additional trips. You can also get around these days without an Oyster card if you have a contactless credit card. You can just tap at the gateline, and you'll get charged the cheapest fare at the end of the day.
London Pass
No, this isn't something you need to buy to enter the city. It's actually a one-stop shop for many museums and attractions throughout London. The London Pass acts as a single ticket for up to 90 attractions from the Tower of London to ZSL London Zoo, offering to save tourists up to 55% of the entry fees to these popular places. In addition to some of the biggest tourist spots, the London Pass includes a number of places where entry is totally free that you might not otherwise consider, including the Postal Museum, Pollock's Toy Museum, and Charles Dickens's House. Having purchased it myself in the past, I can say it is certainly worth the cost.