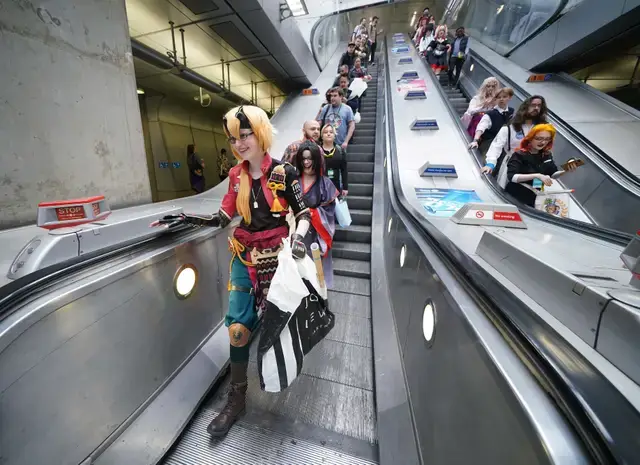 Fan conventions allow a group of fervent supporters to get together and enjoy their favorite shows, films, literature, and more.  Often as not, you'll see the attendees dressed up in the costume of their favorite characters.  These conventions are also great opportunities for the fans to interact with their favorite stars by getting autographs or taking photos with the guests.  London, being the United Kingdom's capital, hosts its fair share of fan conventions, and we want to share some of the biggest with you.  Whether you enjoy science fiction or a good ol' fashioned zombie film, you'll want to attend one of these five conventions. 
London Film & Comic Con
We start with one of the biggest.  Normally held in July each year at Olympia London, London Film & Comic Con may not attract the big-name guests of some American cons, but it has a tendency to have a who's who of British sci-fi guests from Doctor Who/Blue Peter star Peter Purves to newcomers such as Stranger Things' Joseph Quinn.  It has a greater focus on cult favorites than other conventions and is a popular event for cosplayers from across the UK and all over the world. 
London Anime & Gaming Con
Weebs rejoice!  Whether you've been a fan of anime since the days of Star Blazers (aka Battleship Yamamoto) or follow present series such as My Hero Academia, London Anime & Gaming Con has what you're looking for in a fan event.  Though a smaller convention than others on this list, it tends to get a good number of anime voice actor guests for both English and Japanese dubs, as well as bands and other performers.  London Anime & Gaming Con is held in October, and this year will be at the Novotel West London. 
Dragonmeet
Billing itself as the largest gaming convention in the UK, Dragonmeet puts its focus on tabletop roleplaying games.  Last held this past December at Novotel Hammersmith, the convention offers opportunities to get together to play new games and old favorites as well as enjoy fan art, shop collectibles, games, and accessories.  You can even meet some of your favorite game creators and get your rule or art books signed.  It's an event that any gamer in the UK should attend and maybe you'll discover something new. 
MCM Comic Con
MCM Comic Con is so big that it has to be held twice a year.  The convention is normally held in May and October at ExCel London.  MCM attracts a large number of artists, voice actors, writers, and television and movie actors from across genres.  It also has some of the largest vendor and artist alley areas of any convention held in the city, so there are plenty of items on which you can spend your money.  It's also one of the largest opportunities for British and foreign cosplayers to show off their hard work with some of their favorite characters. 
Star Wars Celebration Europe
Star Wars Celebration tends to move around every few years, but roughly every third convention is held in London as Star Wars Celebration Europe.  Celebration is unquestionably the largest gathering of Star Wars fans in the world whenever it is held and brings an equally large roster of guests from films, television shows, and animated series.  Vendors also bring a lot of goodies, including convention-exclusive merchandise, and the artist alley show offers original and exclusive prints.  You may also get a chance to preview new films and shows coming to theaters and Disney+ before anyone else in the world.  2023's SWCE will be held at ExCel London, and while four-day passes are already sold out, other tickets are available, and some four-day passes can be purchased through Lyte for those who decided not to attend.