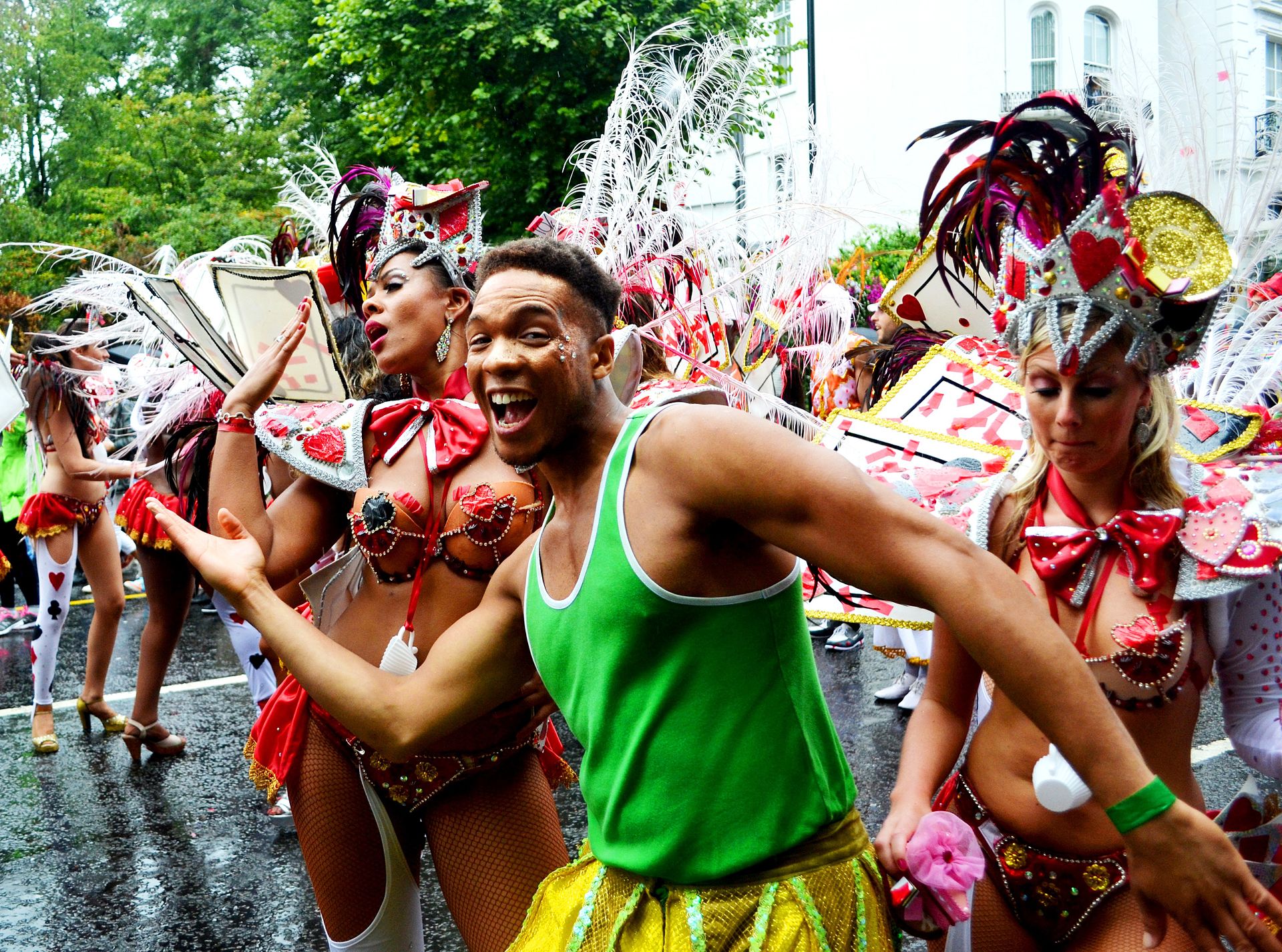 Everyone loves a good party, right?  It doesn't matter whether the event is dedicated to a holiday, a shared passion, or an appreciation of an artform, we love attending festivals.  London is not only the capital of the United Kingdom, but it's the festival capital of the country as well.  Numerous festivals are held in London every year, from holiday celebrations to multi-venue comedy shows.  If you're wondering which ones you might want to attend this year, we have collected a variety for you to peruse.  If you don't see something that's up to your tastes or have your own favorite festival to mention, you can share it with us in the comments.
London Literature Festival
To me, there's nothing better than curling into bed with a good book at the end of the night.  The London Literature Festival at Southbank Center is a celebration of contemporary literature both fiction and non-fiction.  The festival takes place in October and this year has a theme about climate, featuring climate activist Greta Thunberg as a guest to promote her latest work "The Climate Book."  Of course, she won't be the only author on-hand for the festival so you'll want to be sure to check out the full guest list and events to meet your favorite authors and hear them speak about the profession they love. 
Taste of London Festival
Are you a foodie?  Then the Tates of London Festival is for you.  Each June in Regent's Park, some of the city's best cooks get together to celebrate the food that makes London great.  If you can't afford to sit down in some of London's pricier restaurants, they bring slimmed-down menus and affordable bites so anyone can try their wares.  The city's restaurateurs also put on instructional classes and lectures to help food lovers better appreciate the care that goes into making their favorite dishes.    
RHS Hampton Court Palace Garden Festival
Following on the heels of Taste of London, it's time to stop and smell the roses—literally.  RHS Hampton Court Palace hosts the Garden Festival every year, and it's an absolute salute to flowers, gardening equipment, techniques, and plans of all kinds.  Plenty of exhibitors are on hand to give points to experienced and novice gardeners alike.  Whether you're going to build your own backyard garden or just want to learn how to keep your flowers alive, there's an expert on hand to assist.  Of course, it's also nice to just go and appreciate the beauty and fragrance of the flowers. 
Notting Hill Carnival
And the month after you finish smelling all the flowers, you can attend London's biggest street festival.  Most carnivals around the world are usually held as a precursor to the Christian season of Lent, but Notting Hill's comes along in late August.  The Carnival is dedicated to celebrating the Caribbean culture of London and recognizing this important ethnic community in Notting Hill.  It has been around since 1964 and is full of music, dancing, and food for two days, with the main party and parade falling on the Monday bank holiday.  Early Sunday activities are dedicated to families and children before the serious partying begins.
BST Hyde Park
Heading back to July, you can check out one of London's biggest music festivals when BST Hyde Park hits. The festival started in 2013 and will be celebrating its tenth anniversary with Billy Joel as the headliner. Other acts you can expect to see during the festival includes P!NK, Bruce Springsteen and the E Street Band, Sugarbabes, Blackpink, and Take That. And you won't have to rush too quickly for P!NK and Springsteen since they're both performing two different nights.