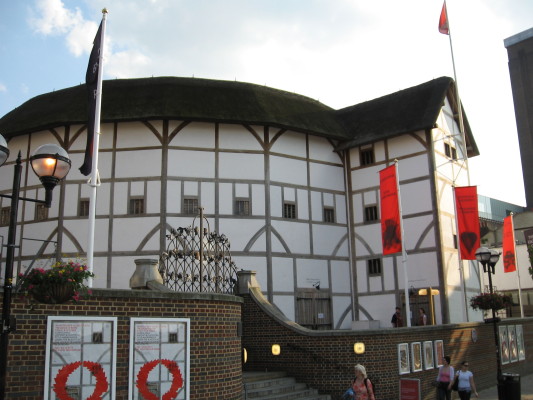 Spring has sprung!  From March through May, the warming of London invites more people to come out and participate in events that celebrate the season.  Whether you're looking for something to do as an adult or a fun activity for your kids, London has plenty to offer children of all ages.  If you want to set a physical goal for yourself or just plan to engage in an East-themed pub crawl, there are certainly events that will cater to your interests as well.  We've pointed out five of our favorites Spring events below, but let us know some of your own favorites in the comments.
Cadbury Easter Egg Hunts
Easter isn't really the same without Cadbury cream eggs every year, and the chocolatier puts on some of the best Easter egg hunts that you'll find in the city.  Partnered with the National Trust, the hunts take place on Trust properties throughout the city, so you'll want to be sure to check the Trust's website to find the closest one near you.  The hunts typically run from March 30 through April 2, so once you find the Trust site near you, check their calendar to make sure what day and time the event will take place.
Christathon
Santacon has become an annual tradition in many cities in which people dress up as Santa while partaking in a pub crawl.  Of course, for this Easter-themed event, the idea is to dress up as Jesus Christ in whatever form of the Savior that they wish and ladies will sometimes dress as Mary Magdalene or other heroines from the Bible.  Participants also keep their pub visits to establishments with religious-themed names, usually beginning at The Trinity through Trafalgar Square to finish at the Silver Cross Tavern.  This year, the pub crawl takes place on April 1, or Easter Sunday.
London Marathon
The city's premiere event for runners, the London Marathon is a twenty-six-mile course that starts in St. James Park and runs through much of the city to conclude in Greenwich Park.  People participate for various reasons whether health, personal challenge, or for charity, so you'll see a variety of people from those serious competitors to others who turn up in fancy dress.  If you don't feel much like running yourself, there are plenty of opportunities for volunteers to help with the race or you can watch from the sidelines and cheer on the marathoners.
London Craft Week
You might confuse this for London Craft Beer Week, but this Craft Week is also about what people make that isn't food or beverage.  Meant to celebrate individuality, passion, and skill by which things are made, LCW features the work of master craftsmen in a variety of fields and is hosted in venues across the city from art galleries to the Victoria & Albert Museum.  Jewelry, furniture, painting and more will all be on display from May 9 to the 13th, so be sure to check out the website to find the crafts that interest you most.
Shakespeare's Globe Theater
Warmer months usually signals the kickoff of the theater season, and there are few places more appropriate for a springtime show than Shakespeare's Globe in Southwark.  Part museum to the Bard and his company and part playhouse, the summer theater season begins April 25 with Hamlet and also includes non-Shakespearean works such as Nanjing and the Alternative Miss World competition.  Any fan of Shakespeare will definitely want to take the tour when a show is not on, though photography may be limited if the players are rehearsing.