Everyone enjoys playing video games, whether it's old school Pac Man or newer team-based games such as Overwatch.  There are plenty of options for gaming fun in London from those who just want an arcade machine for some single-player action to big-time eSports competitions.  Other gaming opportunities even offer you the chance to fully immerse yourself in another world via virtual reality.  No matter what time of game experience you're in the mood for, if you find yourself in London, feel free to check out one of these five options below or let us know some of your favorite gaming spots.
NAMCO Funscape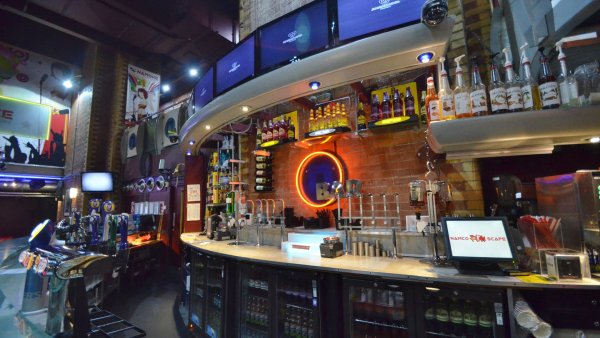 NAMCO Funscape gets the first nod here because it's one of those big arcades with just about every game that will appeal to anyone in your party.  You can find everything from Dance Dance Revolution to skeeball here, along with bumper cars (or dodge 'ems), ping pong, American pool tables, and bowling.  Those who want to make a night of it can also get food and drink.  What's more, if you hook up with a special deal like the London Pass, you can get some starter tokens and a deal on more.
Heart of Gaming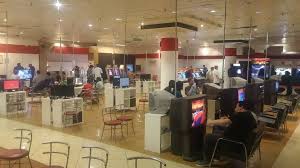 Something that's become popular lately on both sides of the Atlantic are arcades that charge a simple entry fee and let you play all the games inside for free.  This popular spot in London features more than just arcade games, and players have the opportunity to grab their controllers or fire up the keyboard for console and PC gaming options as well.  Heart of Gaming also sometimes hosts talks with experts in the industry, so those aspiring to be game designers themselves can get advice on what working in the industry is like.
The Void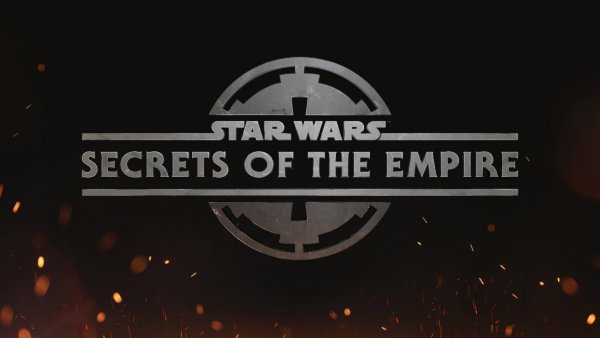 Immersive experiences are all the rage thanks to advancements in virtual reality.  The Void is a popular VR gaming experience, in part due to its multiple locations around the world including Orlando, Las Vegas, New York, Toronto, and London.  Billing itself as "hyper-reality," Void guests can expect to experience a virtual world in a very physical way.  While the Sheperd's Bush location has since closed down, the Westgate Stratford City location is still open and home to Star Wars:  Secrets of the Empire, which throws you into a Rebellion mission on the planet Mustafar to gather vital intelligence.
GFinity Arena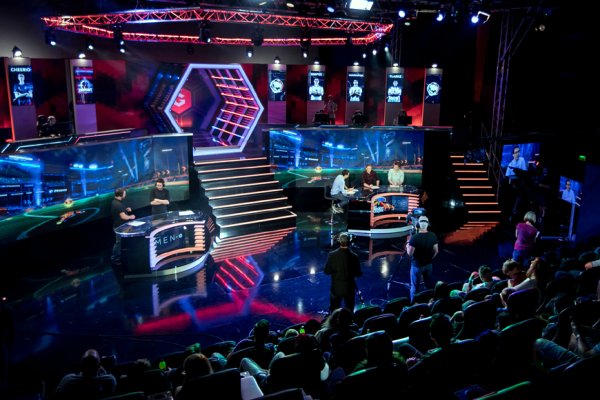 The world of eSports has gotten a lot of attention in recent years as teams of gamers all over the world compete in major competitions, sometimes sponsored by everyone from universities to major celebrities.  GFinity is one of the leaders in this area, and the UK-based company has locations all over the world, but its London arena may be one of the best.  GFinity Arena hosts any number of gaming tournaments throughout the year from FIFA 18 to Halo to Street Fighter and more.  You have to be participating in a tournament to play, but anyone is welcome to become a spectator for sports' newest international competition.
The Four Quarters
Another popular gaming destination in recent years is the barcade, which as you might guess is part bar and part arcade.  Here you can sip a pint while plugging in tokens into the machines, regardless of whether you choose the location in Peckham or Hackney Wick.  Both bars have different things to offer, with the former containing its own speakeasy-style cocktail bar in the basement and the latter offering even more arcade and consoles than the original location.  The food menu is a bit lighter, offering cold sandwiches, bar snacks, and meat and cheese plates, but let's face it, we're really going for the games and the beer.