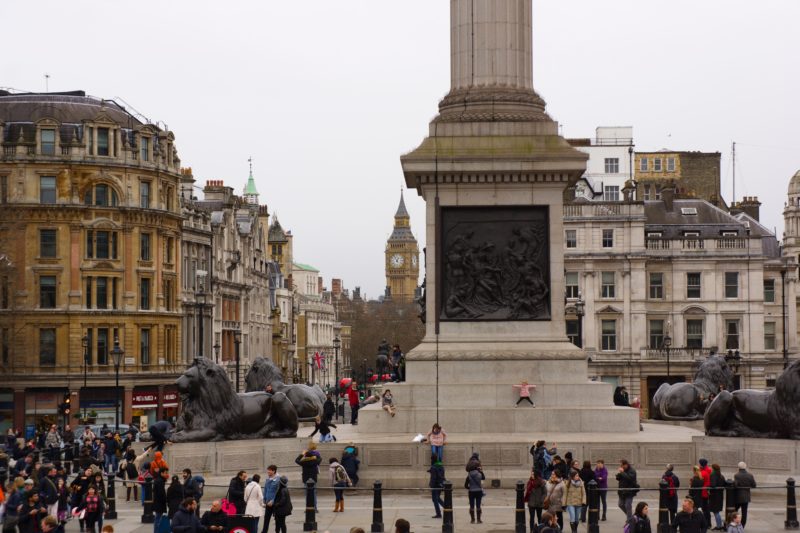 Welcome to London Dreams. This is the first in a new weekly column from me at Londontopia. I want to write more personal articles about London. Most of our articles are historical in nature or travel related – we don't have much opportunity to share how we really feel about London. This column is a new concept and I'm sure it will evolve over the coming weeks and months. Essentially, we're going to use this as a platform to discuss 'Londony' things. What that means, exactly, well, you shall see! We'll also share interesting London finds we come across and share relevant articles we've read in the last week. We hope this turns into something you're sure to read every week.
So, without further ado – let's talk about my favorite place in London.
Recently, I was compiling a list of my favorite things in London and one thing that stumped me was my most favorite place in London. I had to think about that one! It's like picking which if your children you prefer over the others. My eventual conclusion?
Trafalgar Square is my favorite place in London.
When looking back at all the trips we've taken over the years, there's one place we return to more often than others. And it's what is essentially London's front porch. After the area was pedestrianized in the early 2000s, Trafalgar Square became a center of celebrations (and protests) in London. It's where London's Christmas tree goes. It's where people go to celebrate a big event.
But more than that, I love the square itself. I'm a history enthusiast and I greatly respect Horatio Nelson – the man at the top of the column in the center of the square. He represents the best of British historical figures. If I was making a ranking, I would place him after Churchill in British historical importance. He certainly was not a perfect man, but most historical figures are not perfect. They're human. It's fitting that the square is named after and is a tribute to his most important achievement, defeating the French at the Battle of Trafalgar.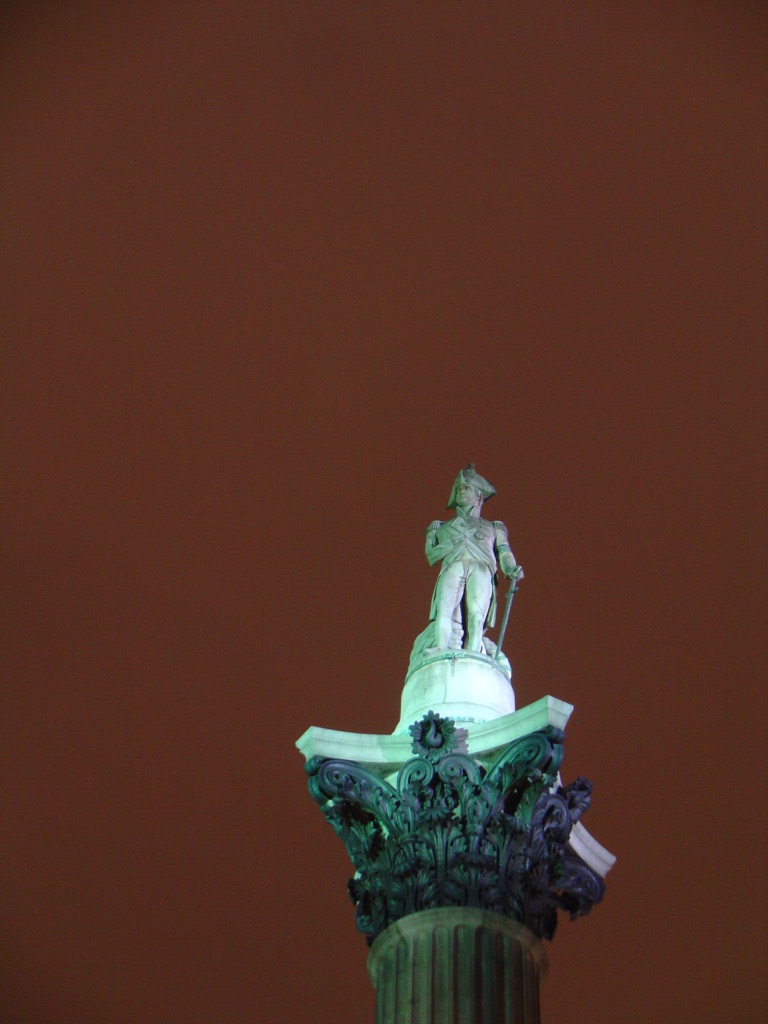 Even the name: Trafalgar, evokes a certain amount of gravitas. It's not even an English place name, but it has become one thanks to the quirks of history. Nelson stands at the top of his monument – and it's really cool that it's the 'final' Nelson – blind in one eye and missing an arm – they did not sugarcoat him – gazing directly at the Houses of Parliament and towards the sea, his true home.
It's not just what's in the square or what it means historically, there are several things around the square that have played an important role in my 'London' travel life. Perched behind Nelson is, of course, The National Gallery, one of the finest art museums in the world, home to some of the most famous works of art ever created. But I most particularly love that it's home to Britain's most famous and loved paintings like the Hay Wain by John Constable and the landscapes of JMW Turner. And it's all free to the public. You can walk in whenever it's open, and go look at your favorite painting completely for free (and crucially without a line to wait in). My local art museum, The Art Institute of Chicago, charges exorbitant admission fees to get in, so I can only go admire the great works there when money allows. When I'm in London, I can go look at world-class art, whenever I want, completely for free.
Then there's St Martin in the Field's church across the way from the National Gallery. This beautiful old Neoclassical church is a feast for the eyes. But it's also home to a world-class music program and one of the best things you can do if you're in London is to take in a musical performance in the church. The acoustics are wonderful and Jackie and I have been on some of our best nights out in this church.
Trafalgar Square is a great place to pass through on your way to somewhere else in London. Get a sandwich form a nearby takeaway and have a seat and watch London go by. See the tourists from all over the world enjoying the most beautiful spot in London. Watch London live its life as it passes through the square on its way to other places. And when Big Ben returns to service, enjoy looking at that and listening to the chimes when they return.
What do you love about Trafalgar Square? What's your favorite place in London? Let us know in the comments below.
London Shows I Watched in the Last Week
Paddington Station 24/7 Christmas Special
Paddington Station 24/7 is one of my favorite current British TV shows. It's a fly on the wall documentary about the staff that runs Paddington Station and the Great Western Railway. I love trains and the show is always fascinating. They aired a 'Christmas Special' over the holiday season that showed the station dealing with the holiday crush – and then the surreality of the station and lines being closed for Christmas engineering works. Unfortunately, none of the US streaming services currently offer it (attention BritBox, please get this show!). Here's the official Website.
What I read about London in the Last Week
One of my favorite London blogs is Spitalfields Life, which chronicles the history and life of this area of London. 'The Gentle Author,' as the writer is known, finds the most remarkable things to post. Every day he posts something amazing. Here's two from the last week – if you don't follow this blog – you totally should.
The Sights of Wonderful London
Bandersnatch
A Black Mirror Bandersnatch Pop Up Shop has appeared on Old Street in London. You can't go in. But still very cool! Londonist has the details.
Aerial London
The folks over at Londonist have a great picture post of areal photos of London from one of my favorite London Photographers – Jason Hawkes. Well worth a look!
Crossrail's Problems
London's getting a new railway line. Eventually. Crossrail/Elizabeth made news late last year by announcing that its opening would be delayed. No one was surprised. But Crossrail has run into some interesting engineering and cultural problems in getting this state of the art railway online. The fantastic London transport blog London Reconnections has two excellent long reads into what's gone wrong. If you're interested in London transport – they're good reads.
Crossrail: The Dangerous Sound of Silence