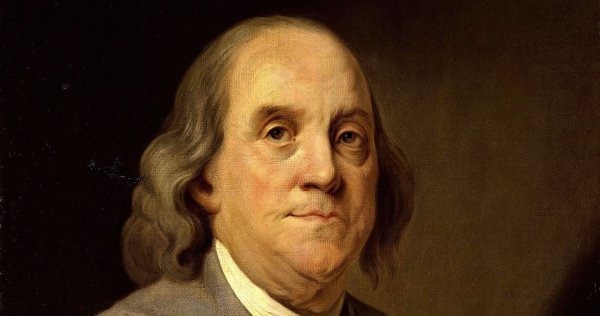 You might be reading this article and think we got it wrong.  While Benjamin Franklin was many things (inventor, author, publisher, diplomat, statesman, Founding Father), he was neither born in London nor was someone who helped build the city.  I mean, he wasn't even British (well certainly not after 1776…).  *However*, he was unquestionably one of the city's most famous residents – he spent 16 years of his life there, so much so that his Georgian home on Craven Street in the Strand is a museum dedicated to his life (and it's the only house still standing that he lived in).  And while Franklin didn't leave much of an impression on the city, London certainly left one on him, shaping some of his most formative years before the founding of the United States of America.
Franklin first came to London in 1724 at aged 18.  He had run away to Philadelphia the year before and established himself as an apprentice to several printers in the city.  It was at the suggestion of Pennsylvania Governor Sir William Keith that Franklin moved to London to learn more about the profession.  Keith had promised the funding to start another newspaper in the colony, but on finding Keith's promises to be empty, Franklin began working as a typesetter in Smithfield for printers Palmer and Watts.  During this time, he lived in Little Britain, which was then a hub of printers and booksellers as well as a centre of political discourse.
Benjamin Franklin then returned to Philadelphia in 1726 with enough knowledge to set up his own printing shop.  It would be another thirty years before he would return to London, but in the meantime, Franklin made quite a list of accomplishments.  He established the first subscription library, founded his own newspaper, published Poor Richard's Almanack, made advances in electricity, meteorology, and other sciences, and became a leading figure in the Pennsylvania Assembly.  His accomplishments were so numerous and vast that it would be impossible to list them all in so short a space.
It was in his capacity as a member of the Pennsylvania Assembly that he returned to London in 1757 as a diplomat.  He brought with him his young son William, who would study law while the duo lived in the city.  They took up lodgings at the present Franklin Museum at 36 Craven Street. The widowed landlady, Margaret Stevenson and her daughter, became a sort of surrogate family as Franklin's own wife and daughter would not make the trip across the Atlantic Ocean.  He represented the interests of Pennsylvania and a number of other colonies there dealing with the costs of the French and Indian War (part of the Seven Years' War).
He would return to America for a brief period of two years from 1762 to 1764 before returning to England for a final time, again as an agent of the Pennsylvania colonial government.  The colonies were expected to defend their own frontier and given the choice of either doing it themselves or paying for British forces to do it.  Naturally, the colonies didn't like either option and Franklin was there, in part, to argue for a different option.  He would remain in London for the longest period of his time there, some eleven years, though rising tensions between the United Kingdom and the emerging United States would make this time difficult.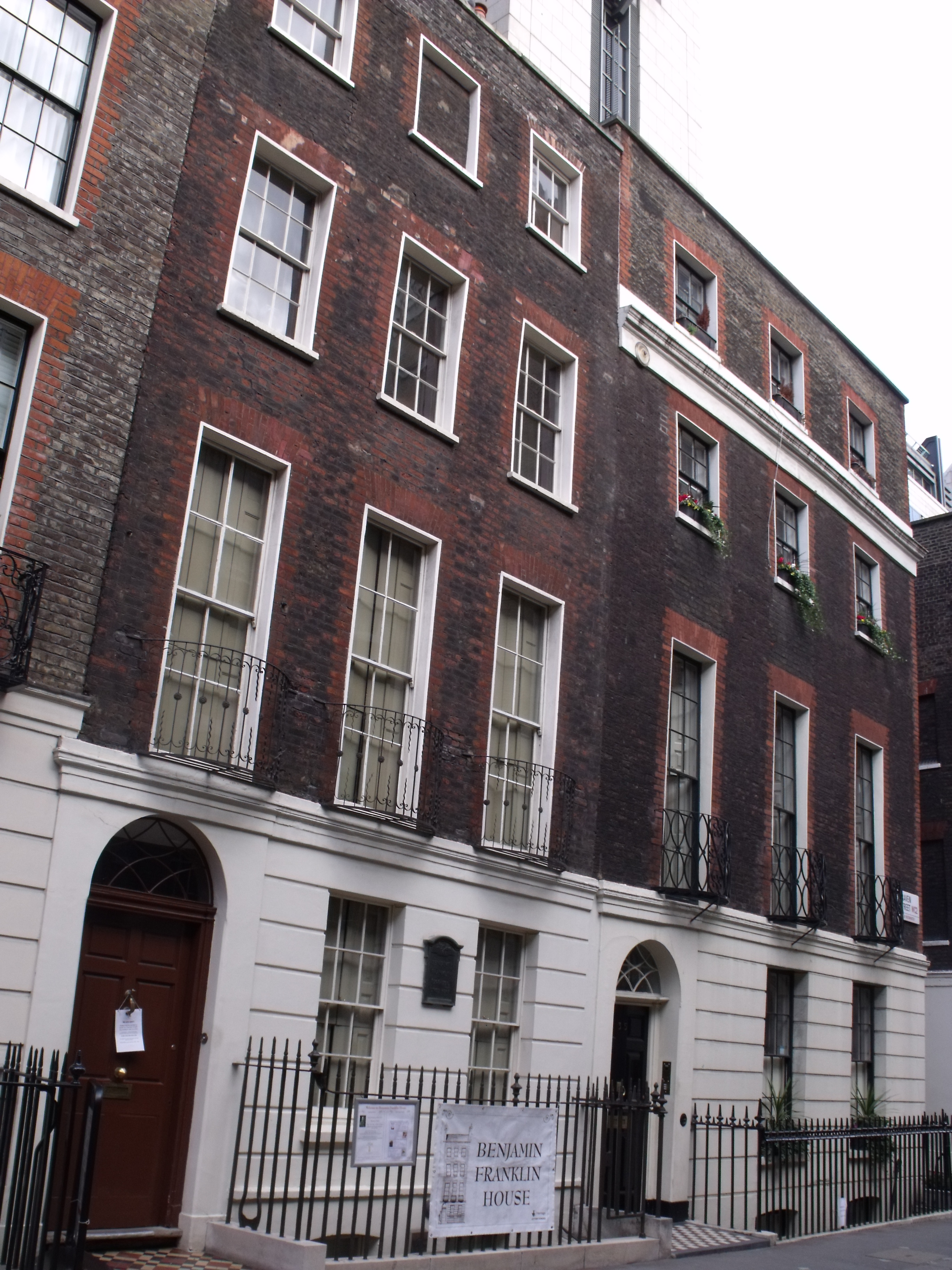 Only a year after Franklin returned, Parliament introduced the Stamp Act to the colonies, which is often cited as the first major incitement for America's independence.  An opponent of taxation without representation, Franklin argued against the act before Parliament, going so far as to answer 170 questions in sworn testimony before the body.  While the efforts of Franklin and others to get the act repealed were successful, other taxes and levies would replace it, and relations between Britain and her colonies would only worsen.
In 1773, Franklin would come across letters from Governor Thomas Hutchinson and Lieutenant Governor Andrew Oliver of the Massachusetts Colony encouraging the Crown to increase its crackdown on dissenters in their colony.  Franklin subsequently sent the letters back to America where they were published and instantly caused an uproar amongst the colonists.  Over this act and his arguments on behalf of the colonies, the British government began to consider Franklin an encourager of this rebellious attitude.  Franklin was then brought before the Privy Council in 1774 to answer their questions as to his behaviour.  Reports state that the experience was thoroughly humiliating for Franklin and suggest it was the tipping point in his support for a revolution.
It wouldn't be long after this that Franklin would return to America and remain there for the duration of the American War of Independence.  Franklin would then negotiate the peace terms for the United States after the war concluded and become the United States Ambassador to France, but would never permanently live in London again.  In fact, Franklin's only visit to the city after he left in 1775 would be to handle some business matters with his son William, who had been a Loyalist during the war and fled to England in 1782 after American forces took control of New York.
Undoubtedly, London certainly left its impression on Benjamin Franklin.  From his time learning more about the printing business to his period as a representative for Pennsylvania to his ardent pleas for his fellow colonists in the lead-up to war, each time Franklin came to London, the city proved to be crucial in another change for his life.  Arguably, without his experience in London, the United States as we know it may not exist.