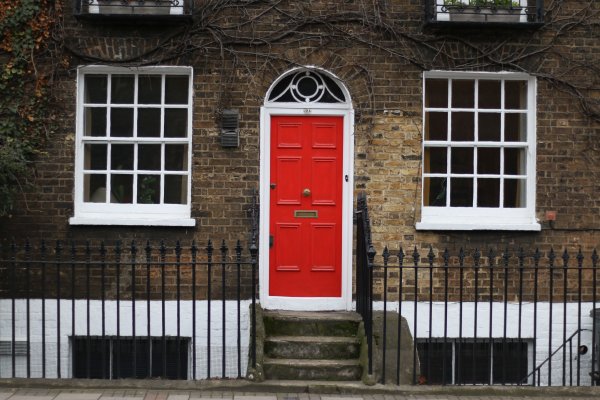 One of the first things I get asked when I'm traveling and am approached by a stranger is, "Are you alone?"
"Why yes, stranger, I am absolutely completely alone! I am telling you this because I want you to follow me down a dark alley and attack me!"
That of course, is not my real answer. I usually just lie and say I'm meeting up with a friend later and that usually discourages them from continuing to speak to me, and I walk on. This interaction usually occurs between some sort of male, and I'll let you know that their intention isn't just to be kind, if you catch my drift.
I've started to realize during my travels, that it's still very taboo for a woman to travel by herself. I was stopped and searched at the Canadian border when I went on a solo day trip to Vancouver because they were suspicious that I was on my own. Men will follow me and not leave me alone until I mention I'm meeting someone. It's awkward to eat in a restaurant or do activities on my own without staring eyes. Friends and family get overly concerned for me when I tell them I'm going somewhere alone, and claim I will be unsafe or bored without company. There seems to be a lot "wrong" with going anywhere by myself.
As an independent person, I've realized over time that sometimes the best way to do something is by yourself. Yes, it's certainly fun to have a companion and to enjoy the world with them, but since travel is expensive and not everyone shares the same locational desires as I, it's easier to just get up and go and not use the lack of a travel mate as an excuse not to go. And when you're a woman, it makes it even more tough to be okay with going somewhere alone, because there are still a lot of places in the world that are not exactly friendly towards women, or places where we really must watch our guard. But I am not okay with that. I am not okay with allowing this stigma of it not being safe to be a woman alone out in the world to stop me or other females from seeing the world. So I go. I leave and see the places I want to see. I may get stared at or feel in danger at times, but I have a very bad case of wanderlust, and it's not going to be satisfied by sitting around and waiting for someone with the same amount of passion as myself.
London is a great place for a solo female traveler. It's definitely one of the safer major cities of the world, and allows for a lot of freedom as a woman. I have never felt unsafe in Central London. It's the perfect place for a person to go alone if they want to test out the solo travel experience, whether they are male or female. There's plenty to do and see, and none of it necessarily involves a partner. Seeing musicals and plays, sightseeing, exploring markets and drinking tea are all activities which don't need to include another human, and there's so many people around that you'll never look out of place for being by yourself.
I guess I just want to encourage all those who are afraid to venture alone (especially women), that it's not scary and definitely not embarrassing or sad. In fact, it's one of the most brave things a person can do. Wanting to see the world is a noble pursuit, and even if you're by yourself, you're still experiencing the most wonderful thing, and no one can take that feeling away from you. I used to be so scared of going anywhere by myself (despite being an introvert), but my first solo trip was to London, and it was the best five days of my life. Previous to that trip, I'd already lived in England during my study abroad, and had been to London and other places in the UK and Europe, but only with friends, and coming back alone was priceless. I was able to do what I wanted, when I wanted. I could go at my own pace and stay or leave a place whenever I felt like it.
Obviously, there are some cons to traveling alone, (especially if you're too shy to ask someone to take your photo in front of Big Ben, which in that case, I guess the dreaded "selfie-stick" would come in handy) but there are infinitely more reasons why giving up the fear is a better choice. So don't be afraid. Go to Europe alone. Go to South America without a partner. Start small by taking a day trip to the nearest next state or country and work up to taking a bigger trip. Try it out! It won't hurt you. If you really hate it, then you can always go back to traveling with a friend again.