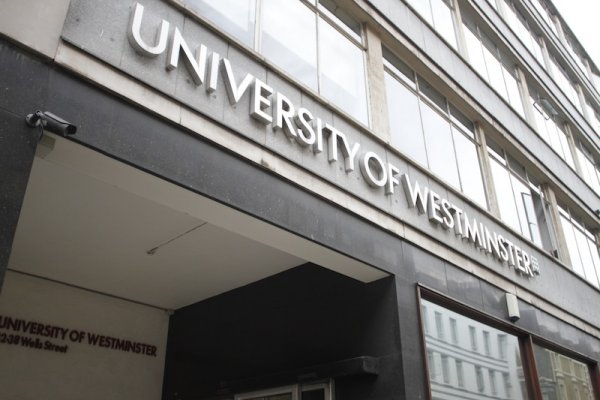 I'm into week four of my schooling, and it's interesting to say the least. I had three months at a UK university before so I got a short taste of what it is like to study across the pond, but that was during my undergrad years. I assumed my MA would be much more intense than it is, which is why I tried to mentally prepare myself for school this summer. But I am finding out very fast that grad school in the UK, at least for my creative writing program, is turning out to be even easier than getting my Bachelor's degree. I would guess that certain programs, like science, math and technology fields would have a more in-depth and rigorous class and study schedule, but with this whole arts thing, I think the teachers want us to take it easy and use our huge amount of free time to gain inspiration.
Then again, this is only my experience with one university, so I can't know if others work the same way or not. Oxford and Cambridge are probably more academic with their grad programs, whereas the University of Westminster, where I study, isn't nearly as prestigious, and probably doesn't need to work at the same level as those other schools. I wish I had a way to truly compare different universities and their methods of teaching and instruction, but because I can't, for now I will compare the teaching style of my university to what I am used to in American higher education.
In America, I was lucky if I got a three or four-day weekend. I tried my hardest to make sure I had no Friday classes, and there was one quarter when I packed all my courses into Tuesday, Wednesday and Thursday, giving me that much coveted four-day weekend that all students dream of. It was always hard to do this because each of my classes were usually two or three times a week. I'd have a Monday and Wednesday, a Tuesday and Thursday or a Monday/Wednesday/Friday class load, so I was used to meeting with the same class a couple times a week. In the UK, your classes are once a week. You'll meet on a Tuesday and wont see those people again until the next Tuesday. This is very odd to me. There's not much you can accomplish in two hours, so two hours twice a week is great to have. I always feel very shorted on information when we blow through a discussion in two hours and don't get to meet again for a week.
In America, the homework is set from week one. You get a syllabus from your professor, telling you everything happening in each class, and what stuff is due on which date. So far, at my university in London, our syllabi have been very vague. It may say what to read for that week, but a loose idea of homework may be assigned at the end of the class, meaning anyone who isn't there, doesn't know what is due for the next week, and the professors aren't very strict about it actually getting handed in. I noticed this both at the University of Chester (where I was three years ago), and now at the University of Westminster. It's a bit frustrating to not have a set schedule, because it makes planning out my homework very hard, because I don't know what is due or if there's something more to prepare for class.
Perhaps this is just because this is a Masters course in creative writing, but a lot of the work we're needing to do is highly independent. We have entire weeks off of a certain class as a "writing week," which is nice to have extra time to write, but I think we have the rest of our spare time to write anyway, and I would more value the time in-class to learn and be taught mechanics of the craft than to probably end up slacking off. For example, for my playwriting class, we have next week off to write, but that class is only on Wednesdays from 1-3pm, and I highly doubt I will spend those exact two hours working on my play. I think being in class and discussing how to formally create a play would be more helpful than having that time off. Maybe I'm strange for wanting it that way, but I did come to London to learn, and I thought there'd be more in-class instruction, rather than leaving us to our own devices.
And lastly, just so you don't think I'm only complaining, I do have something to rejoice about the differences in the systems. Again, I can't speak for all American or UK schools, but at least during my undergrad, most of my coursework, especially the finals, were due up to two or three weeks before the quarter actually ended. This led to a lot of stress to get things done in only eight weeks. At the University of Westminster (as well as Chester), our due dates for our final projects or papers for each semester are not due for a month after the classes end. I am done with my courses for this first semester in mid-December, but my work doesn't need to be sent in until the middle of January. The professors won't even look at it before then. This is something I like. It gives you time to perfect your work. I know some people would hate to do stuff over Christmas or Easter break, but I end up not doing anything anyways, so why not have a month to write and edit as much as possible before turning it in for a grade?
Well, that's my list. It's hard to transition from the American school system to an English one. You'd think they'd be more alike, but they really aren't, so I'm glad I have gotten to experience both in my lifetime. I know it will aid me later in life when I have to switch between two ways of doing something. Flexibility and adaptation are two skills that are so important for someone to have, especially going into the working world.