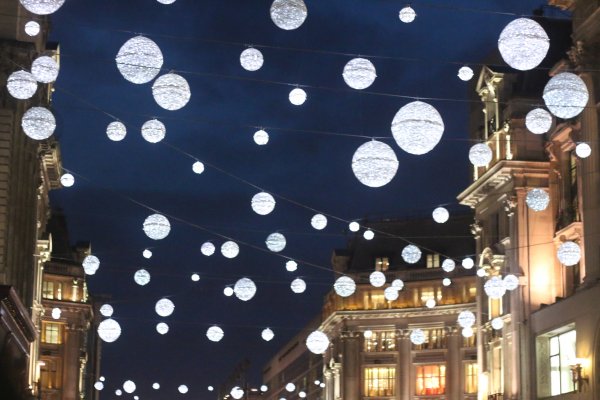 It's finally 2015! I really enjoyed 2014, but know that this year will bring a lot more interesting and new experiences. If you read my blog, Wandering Grad, you'll have seen that my original plan of trying to stay in London and switching to a work visa has been altered. After realizing how difficult it will be to try and stay, I am opting out of that attempt and instead moving to New York City in either April or May when I am finished with classes. This means that my time in London has been cut short, and I need to squeeze as much as possible into this amount of time. I have three or four months left to make it count, so I want to create some resolutions for my limited time abroad.
Finish my London Bucket List
I already posted a list of things I need to before leaving London, and sadly haven't done any of the items yet. Amongst those things, I also have a mental list of places to go and see and I hope to be able to complete them in my time left. It would be nice to have said I've been to every London borough or perhaps make sure I see every musical playing, but realistically, cutting down my list to a few items that I really need to do, will make me more likely to finish the list before I leave. Plus, I know that this will not be my last time in London, and I have the rest of my life to look forward to returning and seeing more of the beautiful city that captured my heart. I just to make sure I at least cover all the basics so I don't leave London unfulfilled in the time I spent there.
Perform Stand Up
I've been terrified to do any of my comedy stuff in London, mostly because of the difference between British and American comedy. Now, while I am a huge fan of British comedy and almost strictly watch stuff like "The IT Crowd" and "Little Britain," my fear of getting up on stage to do a set in front of a bunch of people who might not get what I'm talking about is too overbearing to have let me go through with it so far. When I move to New York, I'll resume my stand up and improv that I've put on hiatus since I left for the UK, but I think it would be a fun and daring thing to do to actually try out some of my material for an audience of non-Americans. Every comedian should bomb sometime in their life, and I might as well do it in a different country.
Make Lifelong Friends
I didn't try very hard to make a lot of friends during my first semester, mostly because I was distracted by my boyfriend, as well as all the travelling I was doing. I met some lovely, amazing people who are taking my course, and that's been great, but I really need to start branching out and joining meet ups and other social gatherings so I can make some international friends who I can come back and visit someday. I kept making excuses for why I shouldn't be doing this, but it's ridiculous to put it off any longer. Time spent lonely in London will not be fun, so I want to take advantage of the fact that London draws a diverse and interesting group of people from all over the world, and I want to be able to make connections that will last forever.
Get my Master's Degree
I did indeed go to London for a reason. That reason was grad school. While I haven't been enjoying my program as much as I thought I would, I still very much want to finish it and know that I completed all my classes with good marks and get my dreaded dissertation over with so I can say that I officially have a Master's degree. I hope I don't sound too ungrateful for this opportunity, but sometimes school doesn't turn out exactly as you'd hoped, and sadly, this is what happened for me. But I am trying to look at the positives of the educational part of my adventures, and hope that I don't become so apathetic that I don't care to finish. It is very important for me to complete what I set out to do, and know if I can just push myself a bit I can feel more enthralled to go finish the program.
Learn to Be an Adult
Anyone my age is totally scared to grow up. We aren't sure of what to do or how to be an adult. I really hope these last few months in London can teach me what it is like to be an independent person who knows how to budget and not waste money, can learn not to depend on other people for my problems, become even more openminded of new cultures and experiences, as well as try to make concrete decisions rather than have an abstract idea of what I want to do. There's no magic formula in how to become this way overnight, but I think with my final moments spent as an expat, I will be able to grow up a lot in many different ways as I figure out how to pay bills, do my taxes, and start over once again with my life as I make another big move. Wish me luck for this year!