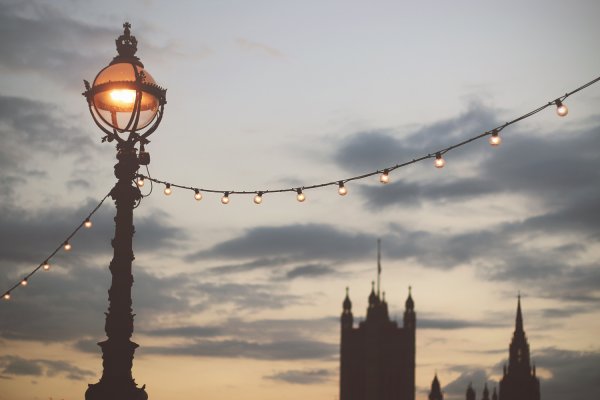 Living in London means that I have access to some of the most exciting things happening. With its city status and unlimited things to do on any given day, I never have to be bored in London. I feel entirely lucky to have so many events or locations within walking distance (or a quick bus or tube ride if I should so choose). And how I keep myself up to date on what's happening has come from a few websites that have been my life savers. Now, my tastes might differ a lot from other people on what one might find interesting to do in London, but bear with me as I share some of the sites that keep be busy and entertained day to day. This post is not endorsed by these companies in any way; I just wanted to show my love for them, as they've been extremely helpful in my expat life in London.
I have never found a website so entirely wonderful to help me find out what's going on in this great city. Every night, I get an email telling me about things happening the next day, or over the weekend. I've attended so many random events because of this site. I came across a vintage fair, performances, opening days of new restaurants or stores, and more. It's a well-compiled, aggregated list of things to do, mostly targeted towards the 20-50 age group, and I am happy to have clicked the subscribe button on the site, which has opened up a lot of opportunities I wouldn't have known about otherwise.
Time Out London is the older, more mature, sibling of the Londonist. With a bigger database and lots of offers, you can find last minute deals for plays, fancy dinners or group offers like workshops or massages. I've used this site less to find out things to do, and more to get a good price on theatre tickets or read reviews about restaurants, shows, movies and other things. Time Out also publishes a weekly magazine on Tuesdays that people can usually pick up at tube stations, which it's nice to have a paper copy of sometimes. I really appreciate the area guides as well, because it gives good insight into what's in a certain London neighborhood, worth going to.
I love attending celebrity events. I am definitely a fan girl at heart, as well as hoping to become an entertainment publicist someday. Since I wont be working with celebs quite yet, in the meantime, I can try to be around that world as much as possible by going to premieres or book signings. Yes, it's a bit superficial, and getting an autograph or selfie with an actor is sometimes seen as obsessive or weird, but if there's anyone out there that likes to see their favorite star in person, this website will tell you when and where an event will be, tips for attending, and a rough timetable of the day.
If you're looking for a cheap flight, Skyscanner is so helpful. While it's technically taking you "out of London," it's important to note that London is a major transportation center. It's fairly cheap and easy to take a train, bus or flight from somewhere in London, and get to another country or continent in only a few hours. I've found great deals through this site and will continue to use it for all my excursion searches. Skyscanner is specifically a search engine for flights, and the nice part of it is that you can make your search broad and ask for flights out of any London airport (Heathrow isn't the only one!), see indirect flights (which can take longer, but are often cheaper), and make price alerts to see if the rate will go down before you buy.
An obscure way of finding out what's going on in a major city is by searching hashtags on Instagram or Twitter like #London, or even just the name of a celebrity or an event, and then seeing what results pop up. Tagboard is a site that aggregates all these hashtag searches into one, so you can go to a single place and see everything from Instagram, Twitter, Facebook and Pinterest. I found out about quietly publicized events by using this method. It's not to everyone's taste to use this sort of search engine, but if you don't mind sifting through the endless, annoying posts from people not talking about anything important, and then randomly finding a hidden gem, it can be terribly worth it.
Without Citymapper, I would have gotten lost and ended up outside of London somehow. This app has saved my life too many times to count. It is the best route master I have ever found, and works specifically to London (as well as a few other major cities around the world). You just type in where you want to go, and it shows you multiple different routes to get there, how long each takes, if the tube line is in good service or not, a rain-safe way to get there, and even how many calories you'd burn if you walked. It's the best GPS-based app I've used, and is extremely helpful for getting around London, a city very large and confusing at times to navigate when you're new here.
Are there any other websites or apps I should check out? Let me know in the comments!