So far, the most wonderful thing I'm finding about London is all the things you can do for free. While it is one of the most expensive cities in the world (which I am learning through my shrinking bank account), it does offer some amazing things to do for no money at all. For a poor student, attempting to use the smallest amount of her loans towards entertainment, London offers great places, events, and sights to see, without even spending a cent (or a pence).
Brick Lane Market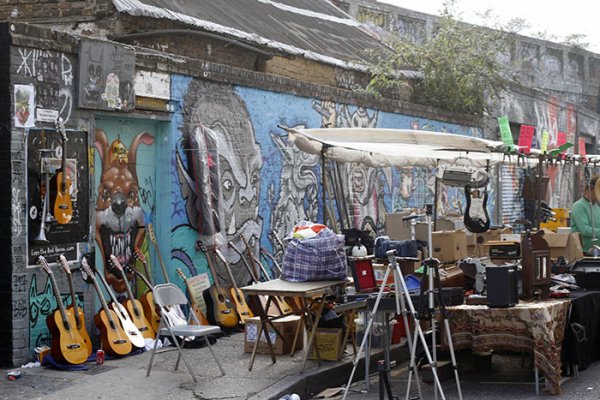 A lot of people have heard of Spitalfields market, a famous part of town that offers great deals of clothes, food, handmade goods and accessories. A little less known, and only on Sundays, lies right around the corner at Brick Lane. In the creatively, graffiti-covered area of Shoreditch, lives the Brick Lane Market. While it's very similar to it's neighbor, Old Spitalfields Market, the hipster, gritty vibe of Brick Lane gives this street a life of its own. You can walk down the lane on weekdays and it's still fun to see, but on Sundays, the area is alive with eclectic street food, vintage items, and even a secondhand sale area. I was appreciative of the vendors in this area not being so pushy, as I've encountered at Camden and Portebello Road Markets. If you're in London on a Sunday, I definitely recommend a look of the area.
Victoria & Albert Museum
Of the many, many free museums of London, I think I have to say, the Victoria & Albert Museum (or the V&A for short), is my absolute favorite. The British Museum does come in at a close second, with the British Library's Treasures room at a third, but the V&A does something for me that the others cant. It's not just a museum of historical artifacts, it focuses on art and design, going back thousands of years, which is definitely my cup of tea. It covers every time in history, as well as different subject areas. It's hard not to stop and stare at some of the items they've collected over the years. It's kind of hard to describe how lovely it is, without seeing it in person, so I will basically just suggest that if you're already in London, or coming for a visit, definitely go to the V&A and understand why I love it so much.
Live Television Tapings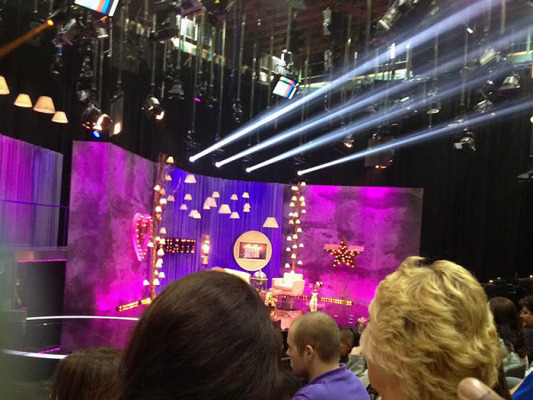 One of my favorite things I got to do, when I briefly lived in Los Angeles, was attend live tapings of sitcoms and talk shows. Guess what? You can do this in London as well. Through SRO Audiences and a few other websites, you can apply to get tickets to a multitude of television programs that film right in London. It's best to sign up to the website to receive emails when tickets become open for reservation, this way you know right away when you can try to get them. I actually attended a live taping of Alan Carr: Chatty Man just yesterday and it was the best way to spend my evening, and better yet, it was absolutely free. It's so fun to sit and watch celebrities right in front of you for a few hours. Usually they interact with the crowd, and it makes for a nice night out.
Long Bus Rides
Okay, technically this one actually costs £1.45 for a single ride, but that is practically free for a tour of the city. A ride on one of the designated tour buses will cost you at least £20 or more, and while you do get a guided tour from either an audio guide or a person pointing out things to you, why not pay the much smaller amount to get on a red, double decker bus and tour the city yourself. I've found that, while I do like the Tube very much, I've become rather fond of just taking the bus to whatever location I'm trying to get to, because from the second floor, you can see so much of London. I'd suggest the number 15 or the number 11 bus. These take a very famous route through the city, and staying on it the entire journey will give you a chance to see most of London for a minuscule amount of pounds.
South Bank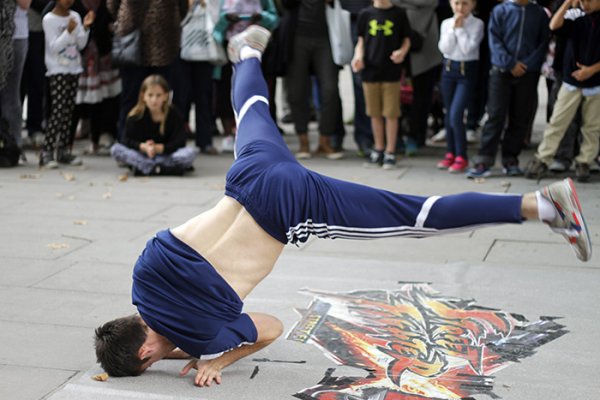 Another part of London that is free to peruse (and there's always something going on), is the South Bank of London. If you cross the bridge by Big Ben, you can get over to a nice, long walk along the Thames. There's plenty of food, entertainment and things to see while you walk down the stretch. If you can handle it, it's worth it to walk all the way from Big Ben to the Tower Bridge. It's a bit of a jaunt, but you can see so many things on your way. The buskers in this area tend to be much more talented than the other parts of London I've gone to. There's usually breakdancers, steel drum players, moving statues and beautiful music. If you have a few coins to spare, the performers always appreciate it. There's also the Southbank Centre, which has free wifi as well as free events throughout the year. It's a nice place to stop and sit for a bit if you've been walking around London all day.