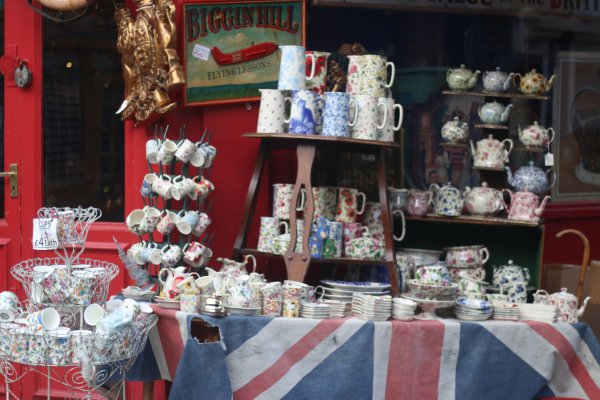 When a person comes to London for the first time, or maybe even the second or third, in their eyes, it's this metropolis of royalty and history. The first things to see are Big Ben or Buckingham Palace. There's a list of things one has to do while they're in London, and that list can be quite long, with most of the items being free. It's a chance to see a play or musical on the West End. There's no way someone will miss out on going to Trafalgar Square. All of this encompasses a feeling of excitement and freedom a person has when they're visiting a city they've always wanted to go to. Now that I have lived here for over four months, my wonderment for London has waned a little bit. This isn't to say that I don't still get very happy every time I walk past Piccadilly Circus, or see a double decker red bus. It's just that now all of this seems commonplace to me, and I can now understand why all the people who asked me upon my arrival, "Why would you want to live in London?" were so concerned at my gleefulness at living here.
The life of an expat is a very interesting one. People move across the world for a majority of reasons; school, marriage, military, work, travel experience, etc. Many of the blogs I follow are of women who left America to attend school or just see another part of the world, ended up meeting a man and then decided to stay with them abroad. Now, I'll admit, this was originally part of my intention as well. If I couldn't get a work visa, I could at least try to get a fiance or marriage visa. I lost interest in this plan once I realized how ludicrous it was to make that my main goal, and also after hearing how hard and expensive it is to get one. But a lot of girls my age have that dream. We want to meet that handsome, charming stranger with an English accent who will sweep us off our feet and then reveal he's royalty. Sadly, life doesn't exactly mimic film plots, but a girl can dream.
But as I traverse London in my final few months before departure, I wonder what will make or break it for me in terms of my feelings on the place. I tried out Los Angeles in the autumn of 2013, and moved away after a few months, promising never to return unless I somehow got invited to the Academy Awards ceremony. I doubt I'll leave London with the same feelings, but I want to know what will make it stand out in my mind as a place I want and need to return to as a place to live in the future. Unfortunately, my heart has been shattered in regards to being able to stay. Visa restrictions make it almost impossible to try and live here, and even the work I would be able to do now is limited, which makes finances stressful.
So how to make the next three months keep my spirits and attitude up? I think it will be to throw all the fears, thoughts and irritations aside of life as an expat and make sure I am taking advantage of my time in London. It is really one of the most amazing cities on the planet, and I am determined to not allow the odd feelings gnawing at the back of my mind take over. That whole expat culture shock curve graph keeps spiking and dropping for me, and I want it to stay at a consistent level of happiness. Anyone who's lived away from home knows about this stress and how it can sometimes ruin your experience of enjoying the new location that you're living in. The happiness you felt at the beginning can suddenly go away when you start missing people or the familiarity of home.
Now, how do us expats combat this? For me, I think it will just be to throw myself into every aspect of London living that I can. Just knowing that I get to live in this magnificent city should keep me lifted and continuing to explore and learn as much as I can about it. I have a very open schedule this semester, so on my free days, of which there will be a lot, I think it's important for me to continue to get out of my comfort zone and go to every nook and cranny of Greater London, so when I return to America, I can say that I did it all. I will not give in to this expat slump that can happen unexpectedly. I live in London, which is amazing, and no amount of lonely or confused feelings will take away from my fantastic opportunity to be present in this place.
Any tips from current or former expats on how to beat the blues?