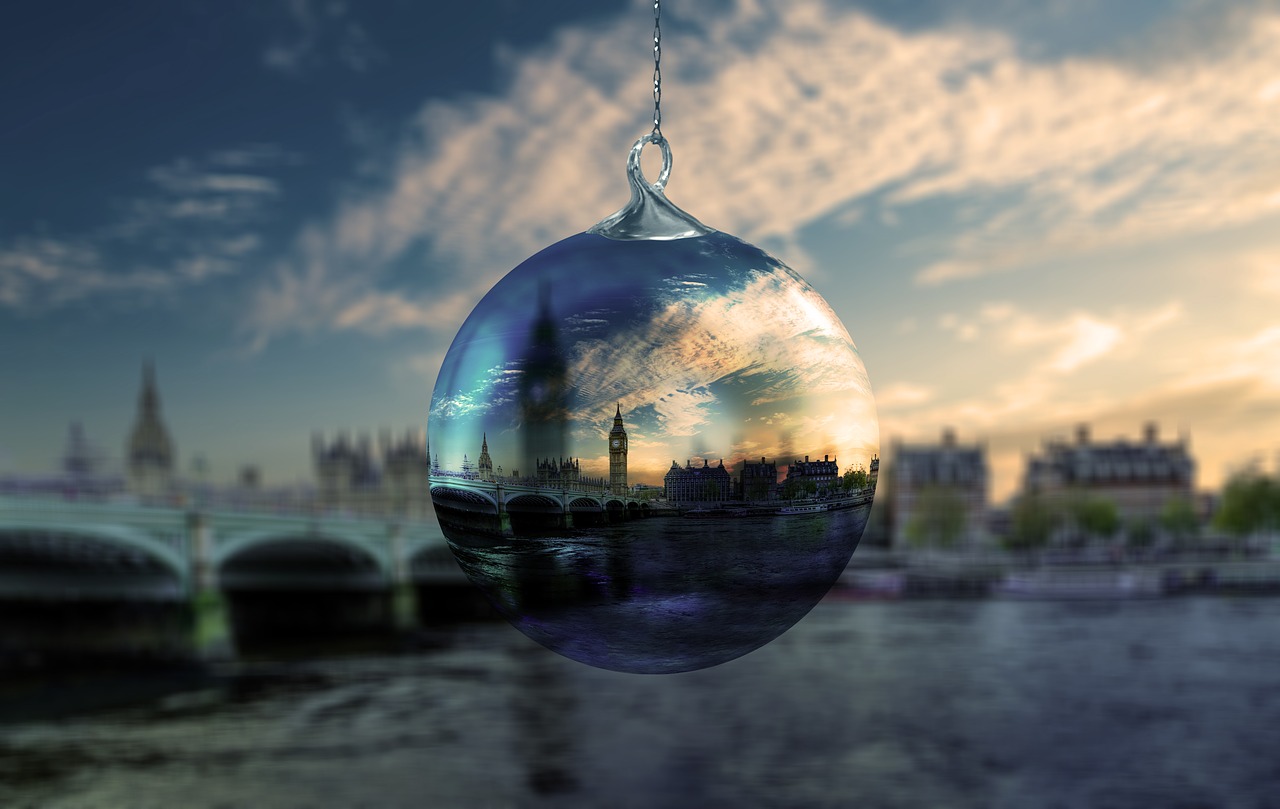 What's Christmas without some great food?  Whether you're popping into Starbucks for a Peppermint Mocha, salivating for the turkey at Christmas dinner, or just looking forward to a nice cup of mulled wine or hot cider, the holidays end up being as much about the food and drink as they are about the time we spend together.  All around London, you'll find special food and drink that capture the flavors of the holiday, so we have identified five of the best for you to try this Christmas.  If you've come across anything that you loved, let us know in the comments.
Drake and Morgan Christmas Cocktails
Drake and Morgan have several bars and restaurants across London, but the bar at Kings Cross is serving up some special drinks for travelers heading to their friends and family for the first time in months.  This trendy spot near the train station always comes up with some creative cocktails and this year is no exception.  You can opt for the signature Bailey's Reindeer (Bailey's, chocolate bitters, and mint leaves served in a chocolate reindeer), Christmas Cheer (gin with cherry syrup, maraschino liqueur, lemon juice, pomegranate juice, and grapefruit bitters), Minced Pie (vermouth, Talisker, winter spice, apple juice, egg whites, and cherry bitters), a Blood Orange Bellini, or a nice glass of mulled wine.
Bun House Christmas Tree Buns
This Cantonese-style eatery near Leicester Square in Chinatown gets into the holiday spirit with its Christmas tree buns.  These delicious little trees are buns that have been dyed green, shaped into stars, and then stacked on top of each other.  Each bun in the tree has a different flavor with gingerbread caramel, white chocolate chestnut cream, and topped off with dark chocolate and orange.  You'll need to preorder them for pick-up on the days specified on Bun House's webpage.  Suffice to say, these will definitely be delicious holiday decorations for your party or Christmas dinner.
Gunpowder Mince Pie Donuts
For a nice dessert to sweeten your Christmas holiday, try picking up some of Gunpowder's Mince Pie Donuts.  This Indian restaurant with locations near Tower Bridge, Soho, and Spitalfields offers up a dessert holiday treat each year that's an interesting take on the traditional Christmas mince pie.  These donuts are rolled in cinnamon and sugar, filled with a cream patisserie, and then topped with mincemeat and gold flakes.  It's a great way to finish off your meal.
MEATliquor's Santa's Little Gobbler
Americans longing for a taste of home might want to try MEATliquor around the holidays, which serves up a great selection of chicken, burgers, hot dogs, and other sandwiches.  Not to be outdone for the Christmas season, they also offer a unique Christmas menu that includes a mac n' cheese dish with cranberry hot sauce, pigs in blankets with mustard bbq sauce, and the Santa's Little Gobbler.  The Gobbler is essentially a Christmas day meal in one sandwich, with a large piece of fried turkey sandwiched in a bun with red-eye mayo, sprout slaw, and that cranberry hot sauce mentioned earlier.
Princess of Shoreditch Christmas Pudding Souffle
Christmas pudding is another traditional holiday dish and Princess of Shoreditch on Paul St puts a new twist on it by making it into a souffle with a cranberry sorbet.  It might look a little modern (as is the case for most of Princess's food), but you can certainly believe it will be absolutely delicious.  There are a number of other items on their Christmas menu that you may wish to sink your teeth into as well from caramelized onion soup to Christmas turkey with all the trimmings.