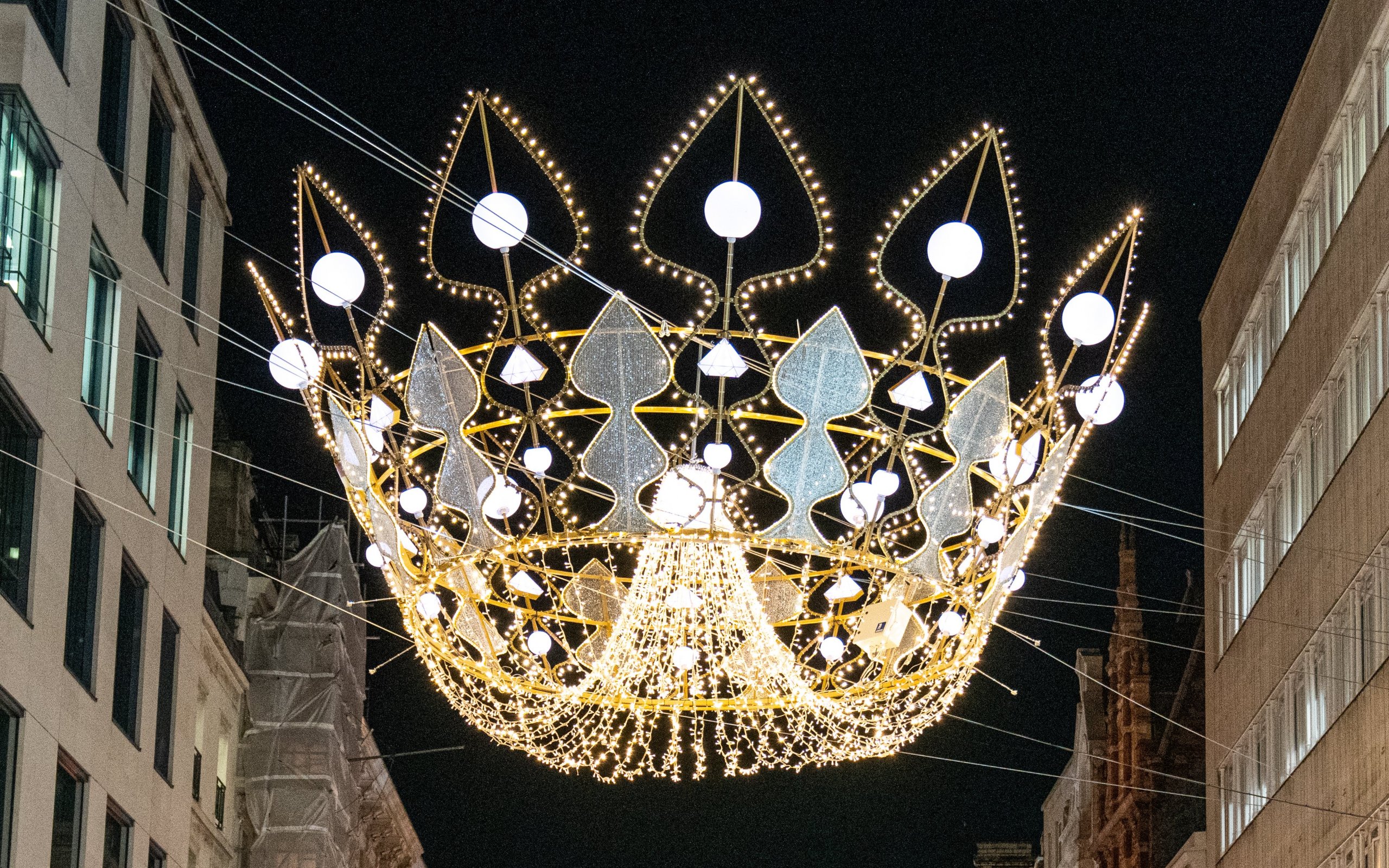 One of the lovely things about London is all the beautiful Christmas lights during the holiday season. This year, Bond Street has opted to honor the late Queen with their display.
Bond Street officially turned on its spectacular Christmas lights, officially marking the start of the Christmas season on the street. A brand new scheme of over 93 thousand LED bulbs lights up the sky inspired by the resplendent magnificence of The Crown Jewels and the world-famous jewellery houses that have made Bond Street their home over the centuries.
The designs, which have taken over 12 months to create, have replaced the much-loved peacock feathers, which were in situ for the past eight years.
The concept and planning for the new Christmas lights started in early 2021 to celebrate the Platinum Jubilee and our longest-serving monarch, HM Queen Elizabeth II.
The new scheme is made up of 93,652 LEDs using recyclable, long-life materials, which are more sustainable, creating an efficiency saving of 75%. 
The scheme's design features:
Four magnificent crowns which are visible at each of the key junctions on Bond Street. The design takes inspiration from The Imperial State Crown – one of the most important pieces in The Crown Jewels collection, symbolising the sovereignty of the monarch. 
The crossings, which run the length of Bond Street echo the shape of shimmering platinum, gold, diamond, and pearl necklaces and will be 'strung' across Old and New Bond Street, reminiscent of the stunning necklaces in the collections of the renowned jewellers on Bond Street.
Gateways at the north (Oxford Street end of New Bond Street) and the south, (Piccadilly end of Old Bond Street), form a grand entrance into Bond Street 'announcing' the new lights as visitors pass under a grand 'Tiara-like' gateway, of sparkling gold, silver and luminous pearl lights.