The Millennium Seed Bank (MSB) is celebrating a major milestone after banking more than 40,000 different plant species in an effort to preserve rare, threatened and important wild plants.
Dubbed the Noah's Ark for plants, the MSB holds the Guinness World Record for the largest seed bank facility on Earth.
It stores 98,567 seed collections sourced from 190 countries and territories across all seven continents, nine biogeographic regions and 36 biodiversity hotspots.
Sir David Attenborough has said the MSB is "perhaps the most significant conservation initiative ever", as it not only helps to secure plant species in case of an apocalyptic event but acts as a resource for saving plants on the brink of extinction.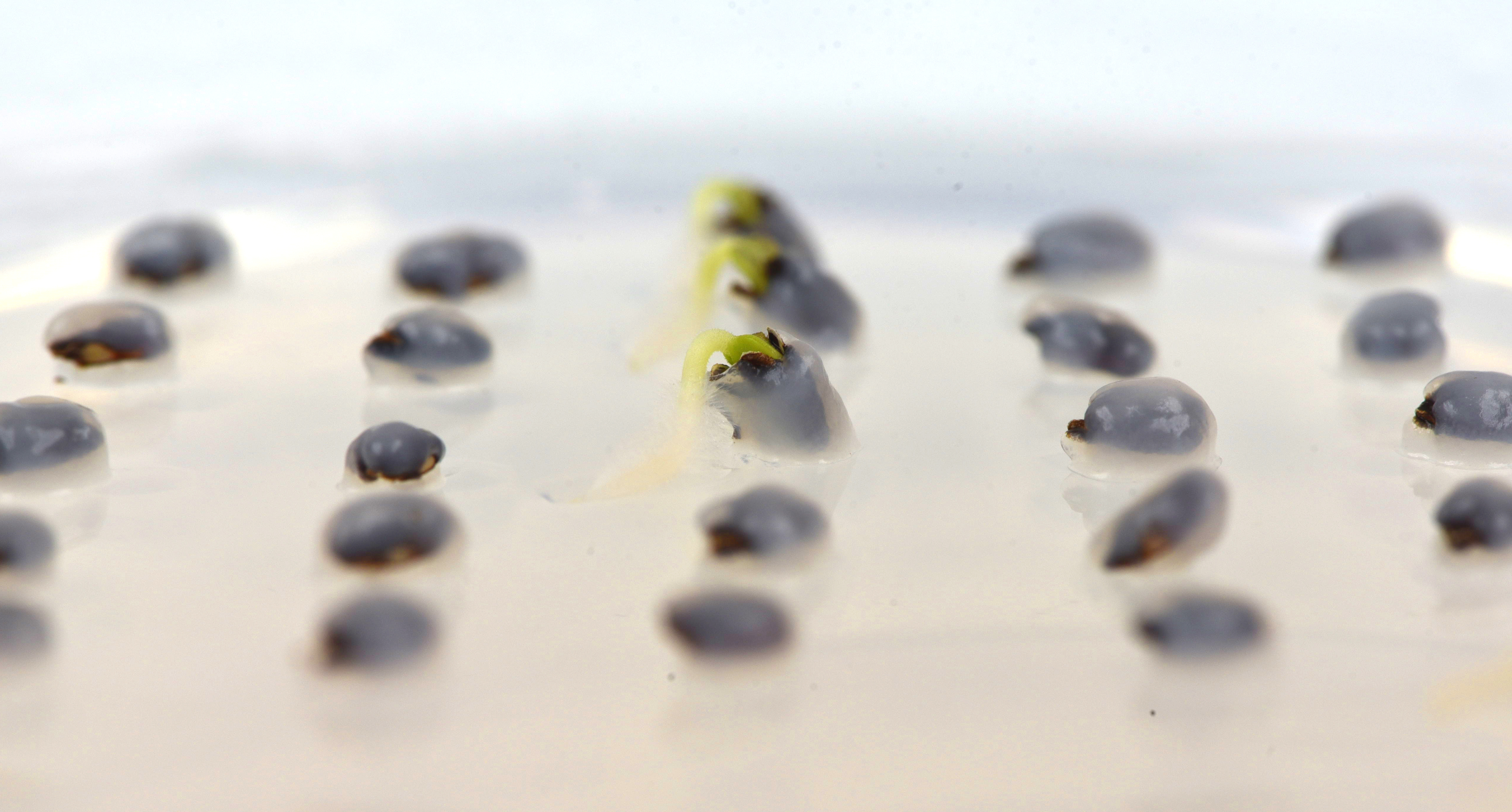 Dr. Kate Hardwick, conservation partnership coordinator at the MSB, said: "Scientists at Kew estimate that two-fifths of all plants are threatened with extinction in the wild and that shows us just how big of a crisis we are facing in terms of biodiversity loss, driven very much by habitat loss and climate change.
"In a bid to tackle these issues, Kew established the Millennium Seed Bank more than 20 years ago to provide a safety net that would safely store the seeds of wild plants from all over the globe.
"Working with over 260 partners in at least 97 different countries, Kew has effectively created a Noah's Ark for plants, ensuring their survival in the race against extinction."
Some notable plant species in the MSB's collection are the world's smallest waterlily, a rare and threatened pea unique to eastern Australia and Antarctic hair grass – one of the only two flowering plants native to the frozen continent.
As well as storing seeds in the vault (in-situ conservation), scientists also preserve wild relatives of the crops we eat in their natural ecosystems (ex-situ conservation).
The United Nations Convention on Biological Diversity has called for at least 75% of threatened plant species to be held ex-situ as well as at least 75% of known threatened plants to be conserved in-situ.
Minister for biosecurity Lord Benyon said: "Kew's world-leading collection of diverse plants will be an important tool in tackling the challenges facing our nation today, including maintaining our food security, biosecurity loss and climate change.
"This landmark collection acts as a further example of Great Britain's position as a global leader in plant biosecurity and sets an example for the world to follow."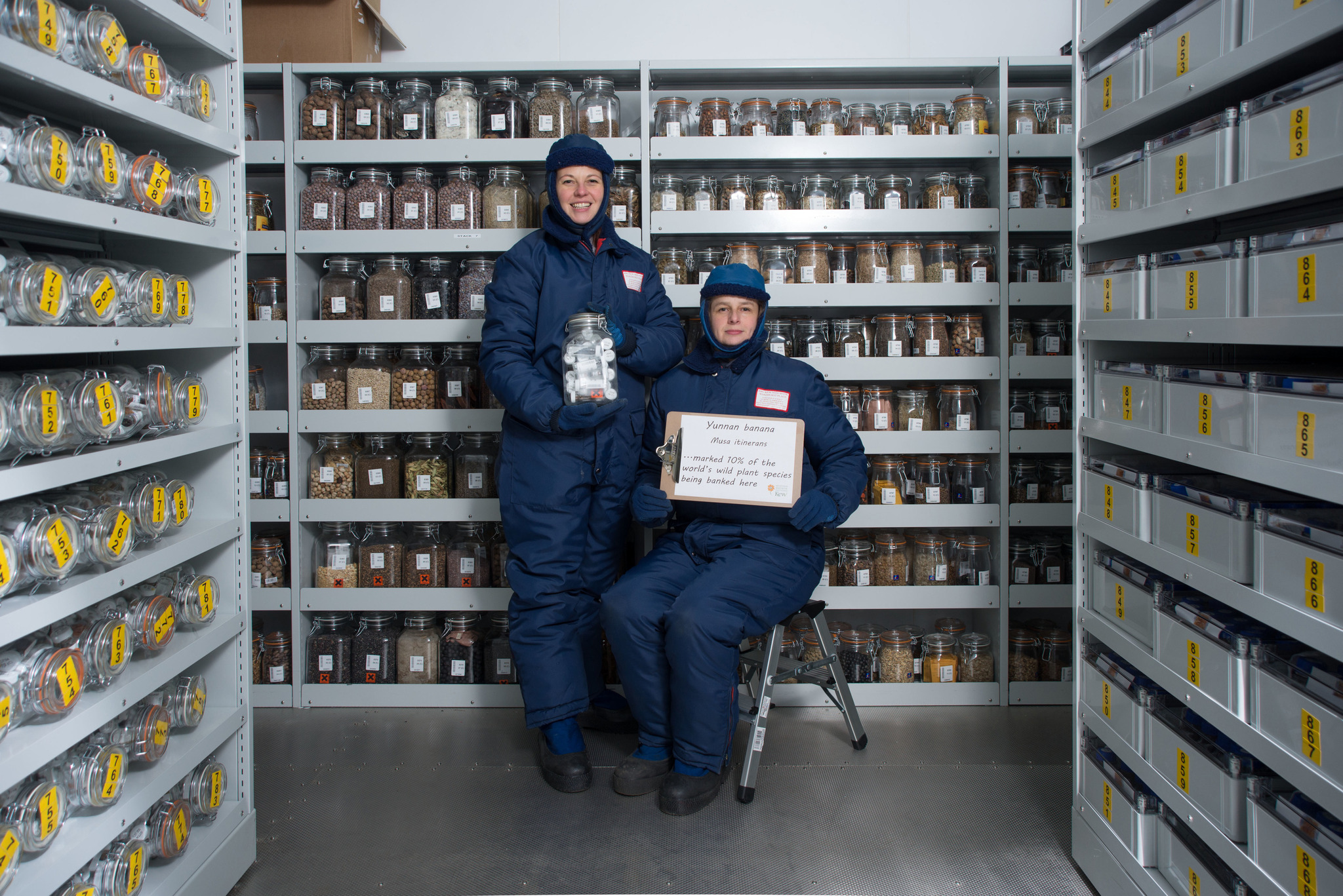 When seeds arrive they are dried, cleaned and X-rayed for signs of pests and poorly formed embryos. Every 1% reduction in their moisture content doubles their lifespan.
Seeds are typically left with about 3-6% of their moisture as completely drying them out could be damaging. Afterwards, they are stored at minus 20C where they can survive for centuries.
Every 10 years they are removed and placed in petri dishes to see if they germinate, which tests the health of the seed collections and helps the scientists develop methods to turn them into full-grown plants.
However, 8-20% of flowering plants cannot be stored in this way because their seeds do not tolerate drying, so scientists are investigating technologies such as cryo-preservation that could help extend their lifespan.
Rachael Davies, a germination specialist, said: "Research into seed dormancy, germination, viability and longevity is a valuable tool that helps us solve many collection-related problems.
"Developing germination protocols and overcoming these issues also enables both seeds and plants to be available for research and conservation, maximizing their potential use for habitat repair or sustainable use projects."