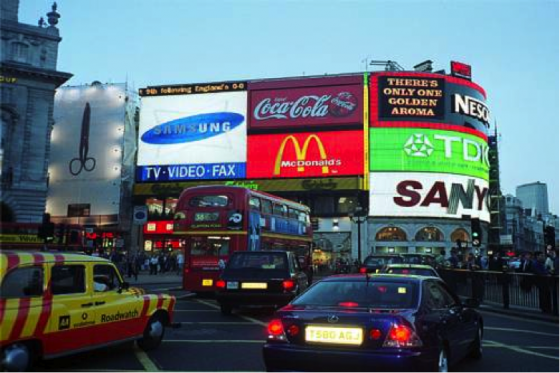 London is notorious for traffic, and taking the wrong turning can leave you stuck in a jam that seems to go on forever and ever. As with New York, Paris and Tokyo, London is extremely congested for most of the day. Five particular parts spring to mind though and these should be avoided at all cost!
The congestion charge has aimed to reduce levels of traffic in these areas, and to some extent is has worked, but during peak times (around 8.30am and 5pm) there is a lot of queuing back cars. Here are five parts of London to avoid when in a hurry:
March Arch
Marble Arch bridges London's affluent W2 neighbourhood to the bustling W1 and west end. It is one of the most central junctions that connects some of the busiest and most well known roads in London. The south road leading to the arch is Park Lane, there's Bayswater Road running from the west, Edgware Road from the north and Oxford Street from the east. As you could imagine, this is a recipe for congestion, and even the seven lanes going around the huge arch are not enough.
Piccadilly Circus
Located on the border of Soho, Haymarket and Mayfair, Piccadilly Circus is one of the busiest tourist spots in the world. The bright lights and advertisement boards all around are an indicator to how significant the area is to tourist London. You'll find Ripley's Believe it or Not, the Trocadero Funland and a number of shops and other activities all in this vicinity. Shaftsbury Avenue and Regent Street meet here making it extremely busy with people trying to pass between the west and the east.
Old Brompton Road
Chelsea and Knightsbridge are wealthy areas, where many people who are luckily enough to live there can afford a car. Old Brompton Runs parallel to the Thames and passes landmarks such as the Natural History Museum, Harrods and Harvey Nichols. I have been unlucky enough to be stuck in the traffic here, and it was probably the worst I have ever been in. With only a few lanes, and with constant road works, this is a road to avoid at all costs unless you like looking in the windows of designer stores!
Trafalgar Square
Again in the west quarter of London; Trafalgar Square suffers from a lot of traffic build up from morning until night. This is the hub that links areas such as the houses of parliament to Charing Cross road. Tourists flock here to feed the birds, and with most central London buses passing through the area, it can be hard to get around. The approach from Northumberland Avenue usually isn't too bad, but if you are coming from a northerly approach, it's well worth going around.
Steve is a motorist who lives in London. He leases a car from Nationwide Vehicle Contracts and avoids the busy spots at all costs!