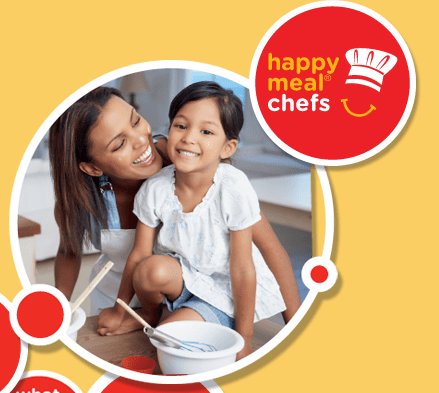 The national food chain McDonald's has launched a sweepstakes where the grand prize is 1 of 10 trips to the London 2012 Games and a McDonald's Chef Experience.
Here are the prize details:
GRAND PRIZE: Ten (10) Grand Prizes are available for a trip for two (2) people for four (4) days and three (3) nights which could occur on any consecutive day between from July 27, 2012 through August 3, 2012 as defined by the Sponsor to the London 2012 Olympic Games and the opportunity for the winner to be one (1) of two (2) McDonald's Happy Meal Chefs. Each Prize includes: round-trip, coach class air transportation for the winner and the child named in the Registration from the major United States gateway city airport closest to the winner's residence (as determined by Sponsor) to London, England; ground transportation to and from airport to hotel and official Contest events; London 2012 Olympic Games event tickets to at least two (2) London 2012 Olympic Games events to be determined solely by Sponsor; standard double occupancy hotel accommodations for four (4) days and three (3) nights.
There's quite a few steps to follow to enter the contest – but with such a great prize it sounds like it's worth the trouble.
The Promotion is open only to residents of the 50 United States and D.C. who are eighteen (18) years of age or older at the time of entry and a parent or guardian with a child eight (8) to eleven (11) years of age at the time entry, both parent or guardian and child must have a valid passport prior to travel and both parent or guardian and child are able to travel internationally.
Londontopia Contest Disclaimer – PLEASE READ – before you email us and complain about the contest please understand that we are NOT running this contest NOR are we affiliated with it in anyway. We are merely providing the information that this contest exists.