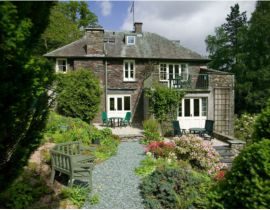 Upwards of 80% of the British population now live in, 'urban', areas. It's no surprise that country getaways are on the rise. For the 20% of rural dwellers, a city break might seem like a welcome change from pastoral life but the majority of us may see it the other way around.
The urban drudgery of pollution, commuting, traffic and bad manners can really get you down so when you travel, why visit another city? Most of us would rather an opportunity to relax and unwind and what better way than a break to the countryside? More and more Brits have been keeping holidays domestic in recent years in an attempt to save money and have really been happily surprised with what natural treasures can be found on your own door step!
Many rural holiday goers may opt for the all in, activity breaks at well-known British resorts but to get the most out of your rural break and really make it your own, a lot more holiday makers have been booking their time in holiday cottages. Holiday cottages are generally all self-catering and there is a real chance of making the building into a home away from home for you and your family no matter how long your stay.
With the number of 'Areas of Outstanding Natural Beauty', now peaking at 46 it's just the right time to venture into the scenery and really see what our country has to offer. The areas range from costal locations to hillsides and lakes. Whatever you're looking for, there's something for you. A genuine rural experience starts with a real embrace of nature; let the fresh air blow out those urban cobwebs and get stuck in to countryside life or just relax in within the picturesque settings and recharge those batteries!