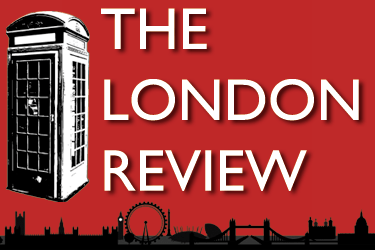 Welcome to the second edition of The London Review! After a successful first week, we've decided to continue this column providing news on London along with some helpful commentary to help explain things.
The London Mayoral Race Heats Up
Many of you may not know that London has a mayor. It's a relatively new creation – the office dates back to the year 2000 when London was granted more control over its own affairs during a wave of devolution after New Labour came to power in the 90's. It's a powerful position in Britain with a lot of prestige and controls several major things in London – most notably Transport for London which runs the entire public transport network.
The Mayor's election takes place outside of the normal election cycle and the election season just officially started. It's a critical time for London as the Diamond Jubilee and the London Olympics approach. Whoever wins gets to take credit for whether or not they're a colossal failure or a success.
While it's not our place to comment on Politics in Britain or in London I thought it would be interesting to provide a summary of the candidates and the race.
The current Mayor running for re-election is Boris Johnson – who won the office in 2008, snatching the office from the previous Mayor Ken Livingstone, who's running as his opponent again in this election. The third major party candidate is Brian Paddick from the Liberal Democrats, but he's not considered a serious contender.
Boris Johnson hails from the Conservative (Tory) Party and has been a moderately popular Mayor (while the London riots weren't his fault, his response to them was a pile of FAIL). Boris's biggest success is probably getting Crossrail  (we wrote about Crossrail last week) funded despite government cutbacks. Ken Livingstone stands for the Labour Party and is colloquially known as 'Red Ken' for his beliefs that border on Communism. He was a very popular mayor of London and it was a bit of a shock when he lost the election in 2008. He's basically running at the 'Anti-Boris.'
Both men have different visions for London – which one will win? We'll find out on May 3rd, 2012 it will certainly be interesting to watch.
The Guardian Releases Streetstories Guide to King's Cross

The Guardian Newspaper has released what is the first in a series of mobile apps that give a personal tour of different areas of London. The first app released is the Streetstories Guide to the King's Cross neighborhood.
King's Cross Streetstories is a new immersive audio guide, available for iPhone and Android. It helps you explore the King's Cross area of London — home to the Guardian's HQ – and discover a wealth of stories about King's Cross, London – Streetstories is a new immersive audio guide, available for iPhone and Android. It helps you explore the King's Cross area of London — home to the Guardian's HQ – and discover a wealth of stories about the neighbourhood. If you're in King's Cross, your smartphone knows exactly where you are, and plays audio relevant to your location. You can also listen if you're not near King's Cross.
Here's a video all about it:
Check out the Guardian Stories Website for more information.
Keep up with news in London with the Evening Standard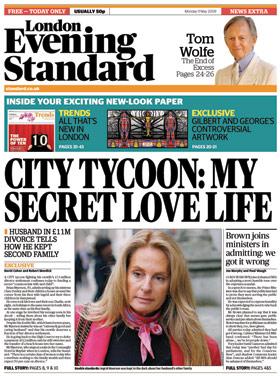 We'd like to take a moment to introduce you the Evening Standard, which is London's unofficial daily newspaper. The Standard is a free newspaper passed out during the afternoon commute in London and features the latest news about London of interest to Londoners. One of our favorite things to do when we're in town is to sit down with the Standard and a Cup of Tea.
So, if you want to keep up with day-to-day London news, we recommend reading their website: The Evening Standard
Outdoor Movies return to Somerset House in August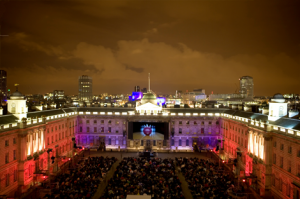 As we reported yesterday, outdoor movies will make a return to Somerset House in August. Programme highlights for Film4 Summer Screen at Somerset House will be the British crime thriller Sexy Beast, starring Ray Winstone and Sir Ben Kingsley, and the multi-award winning war epic Apocalypse Now by Francis Ford Coppola. Films will be screened from 16 to 25 August. Tickets cost £14.50 (single bill) or £18 (double bill) plus booking fee. So, if you're in London during August, it's worth checking out!
72 Days Until We Return to London!
And now for something a little more personal. It's now just 72 days until we make our return to London. It's been almost a year now since we set foot in our favorite city and we can't wait to get back.
We'll be arriving in London on June 1st and we'll be staying until June 7th. The primary purpose of our visit is to cover the Diamond Jubilee over on Anglotopia, but we hope to sneak in some sightseeing and visits with friends.
This time around we've rented a flat from The London Connection in Knightsbridge so we're really looking forward to becoming temporary locals. We'll be posting updates about our trip as our plans come together as well as from the ground when we're there.
When's your next trip to London? Let us know in the comments!