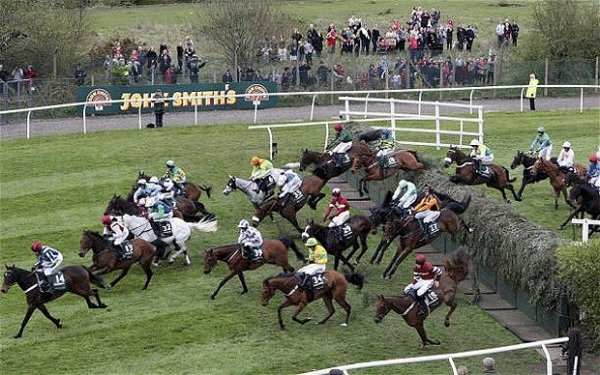 Horse racing has taken place in the United Kingdom for centuries now, with some of the world's most famous races taking place across the country. The sport of racing horses first took place in Britain in Roman times, with The Jockey Club being established in 1750, bringing with it a full system of rules and regulations. Since then, Britain has been the home of horse racing, with iconic racecourses such as Newmarket, Ascot, Cheltenham and Aintree hosting world class racing festivals each year.
According to attendance records, horse racing is the second most watched spectator sport in the United Kingdom behind football, with events such as Royal Ascot also being important events in the British social calendar. Horse Racing in Britain is broken into two categories: Flat racing, and National Hunt racing. Flat racing is as is sounds, run over shorter distances without obstacles, usually in the summer months. Famous flat racing events take place at racecourses such as Ascot, Newmarket and York.
National hunt racing is run over longer distances and with obstacles, such as fences, for the horses to negotiate along the way. National hunt racing most famously takes place at Cheltenham and Aintree, normally over the winter months.
The Cheltenham Festival
One of the most watched racing festivals in the world, the Cheltenham festival attracts over 200,000 race goers every year. Taking place over four days in March, the festival currently features 27 top class races in its schedule. The 2014 Cheltenham Festival will take place between March 11th-14th, with related stories/topics available at Coral.
The most famous race of the Cheltenham Festival is the Cheltenham Gold Cup, a race which only the very best staying chasers are able to win. After winning the 2013 Gold Cup, Bobs Worth is the favourite with Coral for the 2014 event, available at odds of 2/1.
The Grand National
The most viewed horse race in the world, an estimated 500 million will watch the race every year. Taking place at Aintree racecourse, the Grand National has been run since 1839, with several legends being created along the way. Many of the fences along the track are a unique challenge for both horse and jockey, with the 4 mile 3 ½ furlong course presenting the ultimate test of stamina.
The 2014 Grand National will be run on April 5th, and the current favourite with Coral is Monbeg Dude, available at odds of 16/1. The Grand National is watched by both hardcore and casual racing fans alike, creating an incredible spectacle every year.